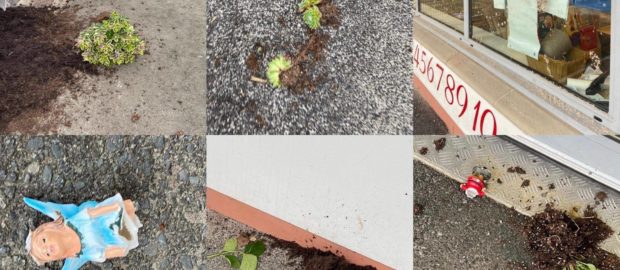 Vandals have targeted a local nursery and caused more damage less than a week after a fire caused £2,000 worth of damage.
Last week the 'story hut' at Pirniehill and St David's nursery was burnt to the ground just a day before kids were due to return.
Pirniehall Headteacher, Mrs Ryan-Gillespie said "It's a small hut you can buy with seats and cushions, and the children could play or sit and read.
"It was burnt to the ground the day before the children started back.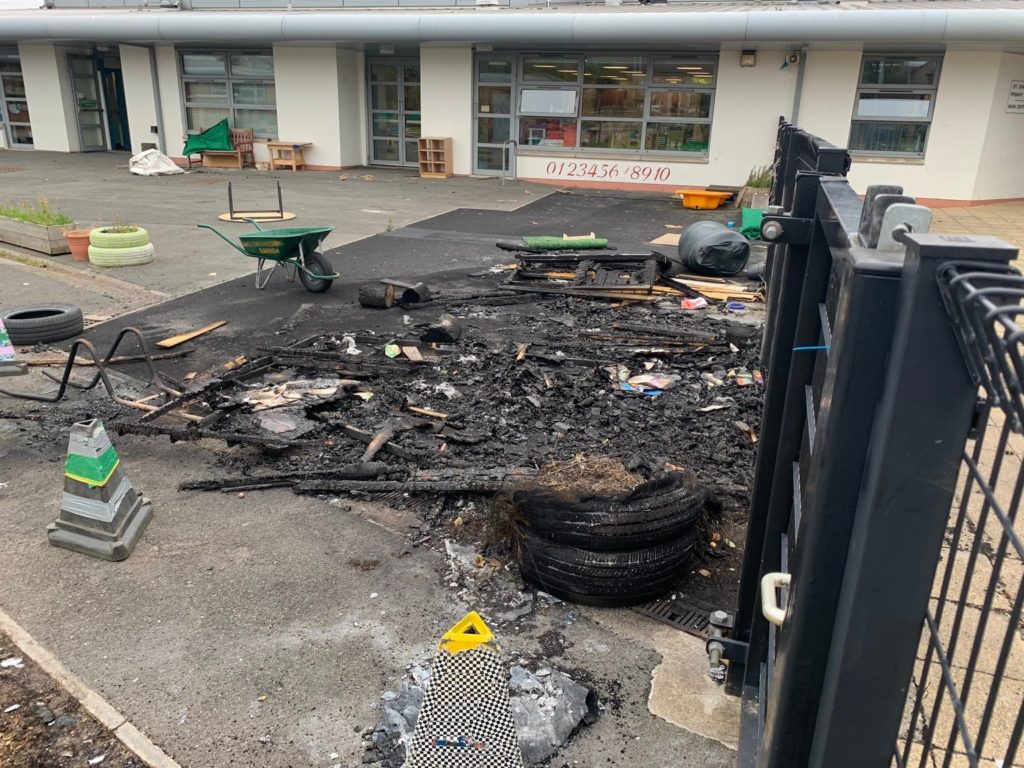 "You can imagine the amount of work put in by the staff and local community, who showed fantastic kindness, to clear up the mess and get it nice again.
"It was all about creating a lovely outdoor environment for the youngsters."
This morning staff arrived at work and found pants had been ripped up and plant pots had been smashed and thrown around the children's play area.
Speaking about today's vandalism Mrs Ryan-Gillespie added "We're all hugely upset, it's just mindless destruction, and that's what really gets you about this, it's just mindless."
All the parents who were passing saw the mess. The whole community feels for us at the moment, it's so unfair on the children, and that's who really matters here, the children.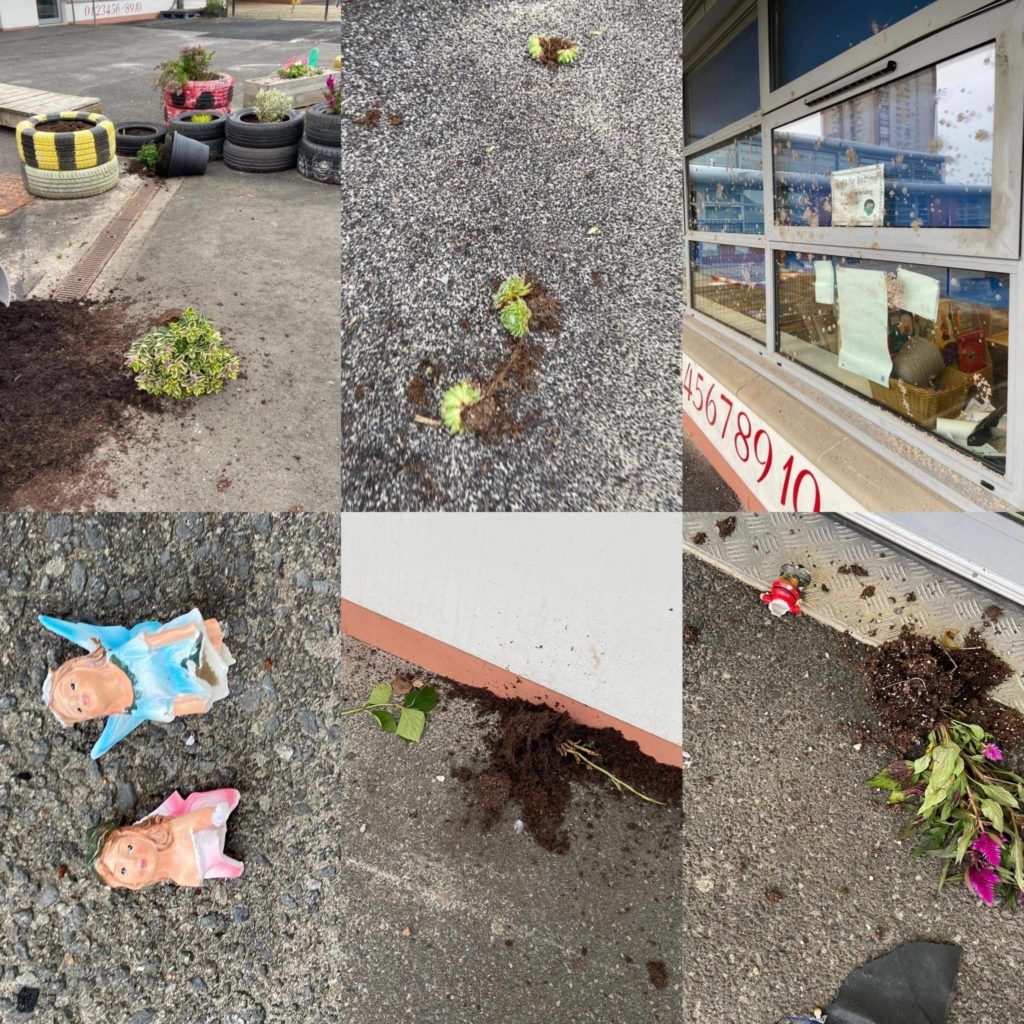 "Hopefully the vandals will say now, enough is enough."
A fundraising campaign organised by TRIM has managed to raise £2,000 which will go towards replacing items that were destroyed during the fire.