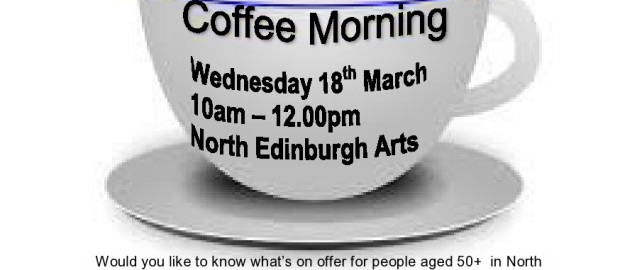 Your local Knit and natter group along with Living it Up have arranged a coffee morning for 50+
An informal group with meets every Wednesday in North Edinburgh Arts Centre
Pop along to the free Coffee Morning to find out just what is on offer in the area for people aged 50+.
Free hot drinks and delicious baking is offered.
You may want to pop in and talk to them on behalf of a family members, regardless anyone is welcome of any age.
Wednesday the 18th
10am till 12pm
North Edinburgh Arts