Construction work has begun on a major project to build Edinburgh's latest new, fit for purpose care home as part of continued investment in services for older people.
The facility being built on the former Royston school site will provide accommodation for 60 residents who are currently living in other City of Edinburgh Council care homes in the city.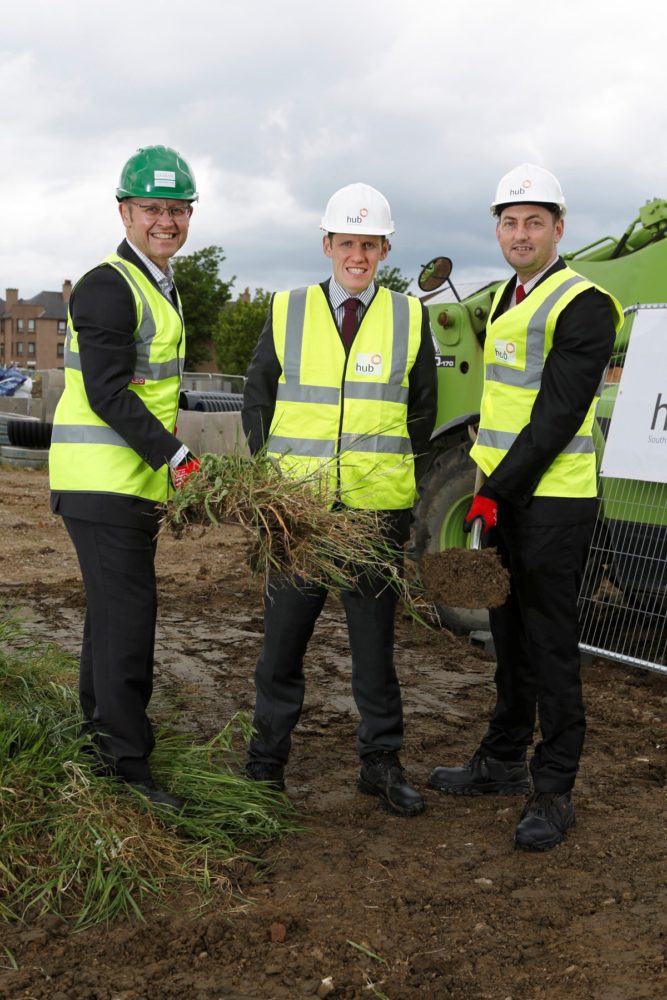 The care home is being delivered by a partnership of the Council and Hub South East Scotland Ltd and is being built by GRAHAM Construction.
Councillor Cammy Day, Health, Social Care and Housing Vice Convener, was joined today by Richard Park, Operations Director of Hub South East and Michael Graham, Group Executive Chairman of GRAHAM Construction to cut the first sod at the site on Boswall Parkway.
The new home will provide high quality facilities including en-suite bathrooms, spacious bedrooms and group living areas.
It is the sixth to be built in Edinburgh as part of the Council's strategic plan 2012-17.
Cllr Day said: "Our goal is to create homes for life for older people in quality residential accommodation which meets modern standards. This new facility will offer a caring and supportive service, as well as a good quality of life.
"Despite budget pressures and changing demographics, we are committed to delivering the best quality care possible through our Live Well in Later Life strategy."