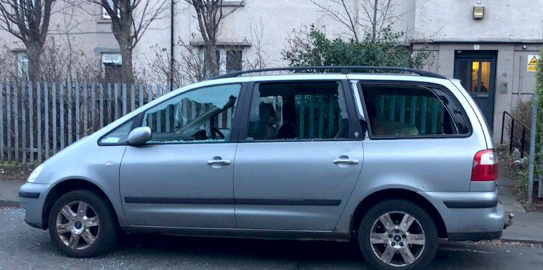 Several cars were vandalsied in West Pilton in the early hours of this morning.
Residents on West Pilton Rise reported hearing the damage being caused at around 3.30am.
One car was left with all its windows smashed and others had wing mirrors kicked off.
One resident said "It's totally out of order that people think it's acceptable to do this to other peoples property.
"We work hard for the things we have and people think they can just damage it.
"What a sad world we live in."
Around eight cars were damaged during the vandalism spree.
Photos: Submitted.