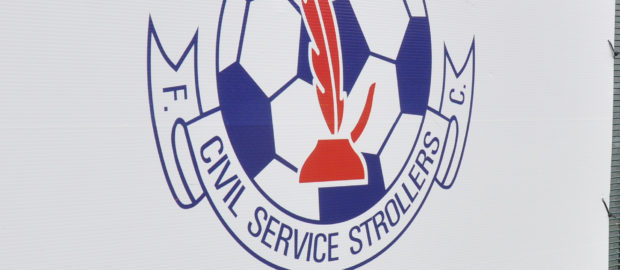 Civil Service Strollers will compete next season the Lowland League after being accepted into the league earlier this month.The Muirhouse based club have made strides in improving on and off the park in the past few years.
They have played out of their Marine Drive ground for many years and last year achieved their club license.
As well as that last year saw them finish in third spot in the East of Scotland Football League.
Club President Russell Pryde said: "We are delighted that we have been selected to be admitted to the Lowland League.
"Our club has worked very hard over the past two years to secure club licensing and have proved on the park that we can compete at a higher level then we currently play.
"Obviously things will change for next season as we find our way in the Lowland League but I know that we are organised and prepared for the challenge.
"We have played in the East of Scotland Football League for many years and we have made many friends along the way, and thankfully we will still compete the Association cups so will still have contact with the other clubs in the East.
"On the park I am delighted with the way last season went and Alex has built up a great squad and now Alex and his backroom staff can finalise plans for next season knowing that we are in the Lowland League.
"At this stage I must thank everyone else on the committee who has worked tirelessly over the years and we all now look forward to next season."
Civil kick off their season next month and looking forward to competing in the Lowland League.