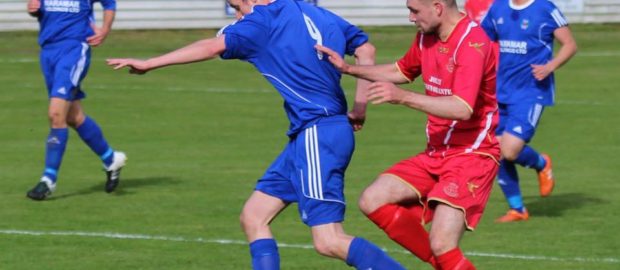 Local Lowland League side Civil Service Strollers welcomed East Stirling to North Edinburgh yesterday morning for a league match.
An early pitch inspection was called for as freezing temperatures swept the country – but the pitch was fine and the game went ahead.
The home side had a chance to score in the early stages of the game but the ball was cleared off the line before the danger was finally cleared.
Stirling striker Andy Rodgers then broke the deadlock for the visitors when he got on the end of a corner, Rodgers was left unmarked and had the simple task of heading the ball into the net.
The Shire doubled their lead on the half-hour mark. Jamie McCormack got on the end of a long ball into the box and McCormack controlled it well before firing into the net.
Civil's keeper, Stuart Burnside, then produced a first class save from a Derek Ure from a free-kick on the edge of the box. Ure stepped up, and his placed shot looked destined for the top corner, but Burnside tipped it over the bar.
The visitors got their third from the penalty spot after a Shire play went over in the box. Match referee, Craig Charleston, judged that Kyle Fee had fouled the attacker and awarded the spot kick – much to the disbelief of everyone at the game – Charelston angered the Civil dugout further when he showed Fee a red card.
Liam Allison stepped up and converted the spot kick.
David Churchill pulled one back for Civil. He broke away from the defence and slotted the ball past the advancing keeper.
In the closing stages, Civil were reduced to nine men after Scott Gormley picked up his second yellow card.