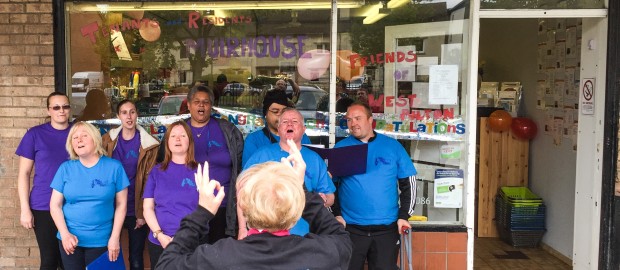 The TRIM community shop will be closed throughout January as the band of volunteers work on new ideas for the shop.
The community shop has been open in Pennywell shopping centre for over two years and ran by many volunteers who offer their time each week to make it happen.
The shop has become a real community hub with a range of service providers using the space to engage with residents.
TRIM chairman Robert Pearson explains "The two years at the shop has been terrific and more successful than we could ever have imagined.
"The number of people who come to the shop to buy items and take part in regular gatherings is on the increase and increases month on month.
"As this happens more and more people are coming forward to volunteer and we currently have about 13 volunteers who work in the shop each month.
"We are taking a few weeks out to do a little bit of early spring cleaning and meet the volunteers to come up with other ideas to mae use of the great space we have – and who knows we may even give the place or lick of paint.
"I would like to thank the shop volunteers for their time and commitment and I am sure local people will love the ideas we come up with for the shop for 2016."
Although the shop is closed you can contact TRIM on their Facebook page by clicking here.