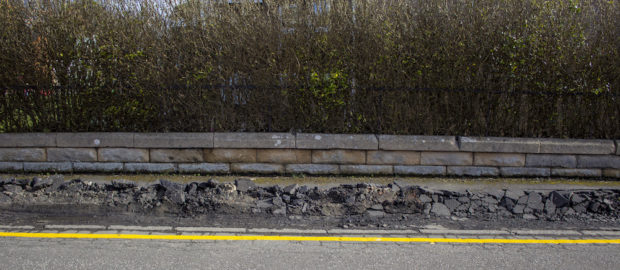 A damaged pavement is an "accident waiting to happen" claims a local after residents have been told the council has no money to fix it.
The footpath on Davidson Park in Grigor has been severely damaged after years of vehicles driving on it.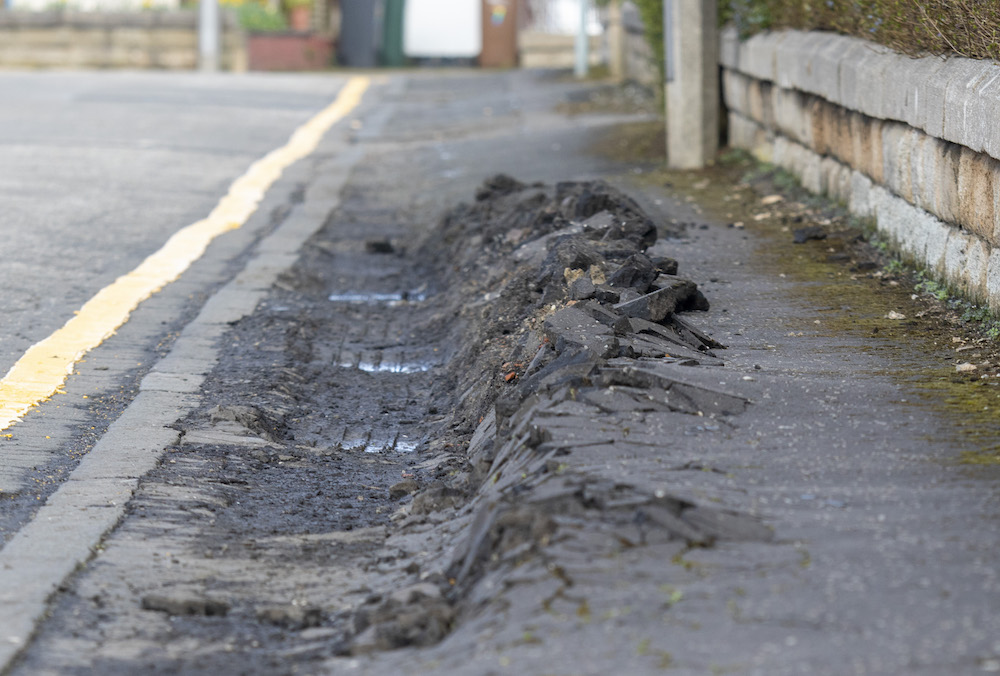 It has collapsed and is unusable by wheelchair users, parents with buggies and poses a risk to anyone using it.
One local who contacted us said it is just a matter of time before someone has an accident caused by this.
They said "It's an absolute disgrace that this has been allowed to be left the way it has.
"The problem with the street is that it is too narrow and when cars park on one side the bin lorry and another other large vehicles cant get up.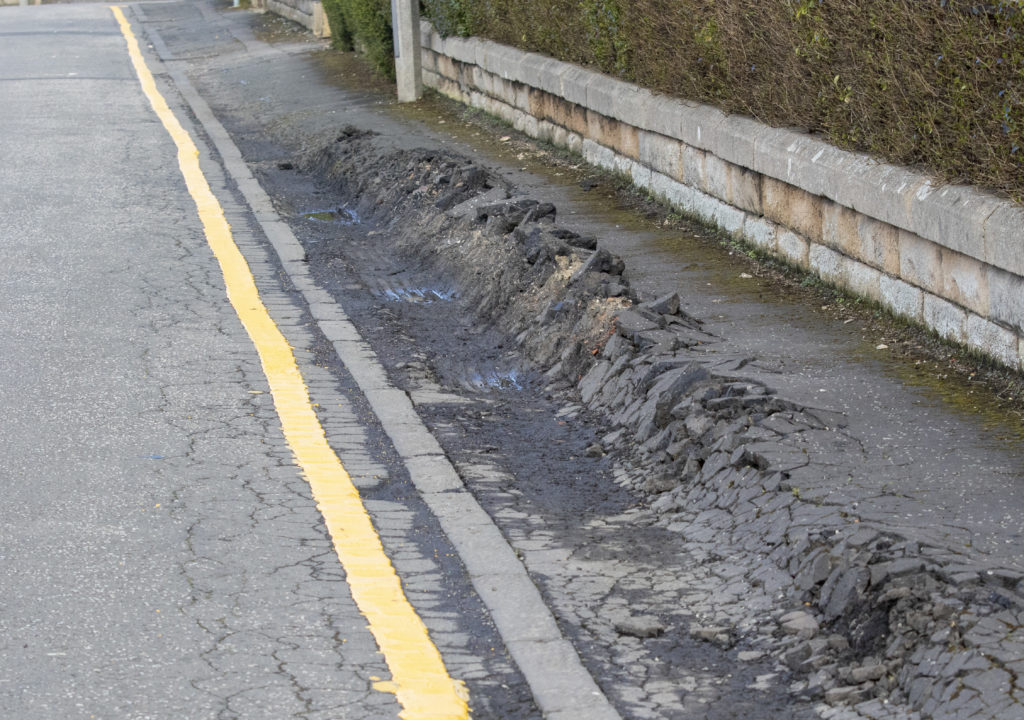 "One solution would be to put yellow lines down as the parking here during the wee is atrocious.
"People who work nearby arrive and park their cars all day.
"If these cars weren't here during the day the street would be empty and lorries and other larger vehicles would have the entire street to use."
It's understood that there is currently no money in place to carry out the repairs to the damage and no timescale as to when this will be fixed.
Pedestrians have to walk on the road to get around the damage.
Local councillor, Iain Whyte, said "I am well aware of the state of the pavement in Davidson Park having asked for repairs after contact from a local resident.
"It is a disgrace that it will have to wait for repair due to budget constraints.
"It is a real shame that the SNP/Labour Council Administration have failed to understand that you need resources and efficient systems to improve the disgraceful state of our roads and pavements."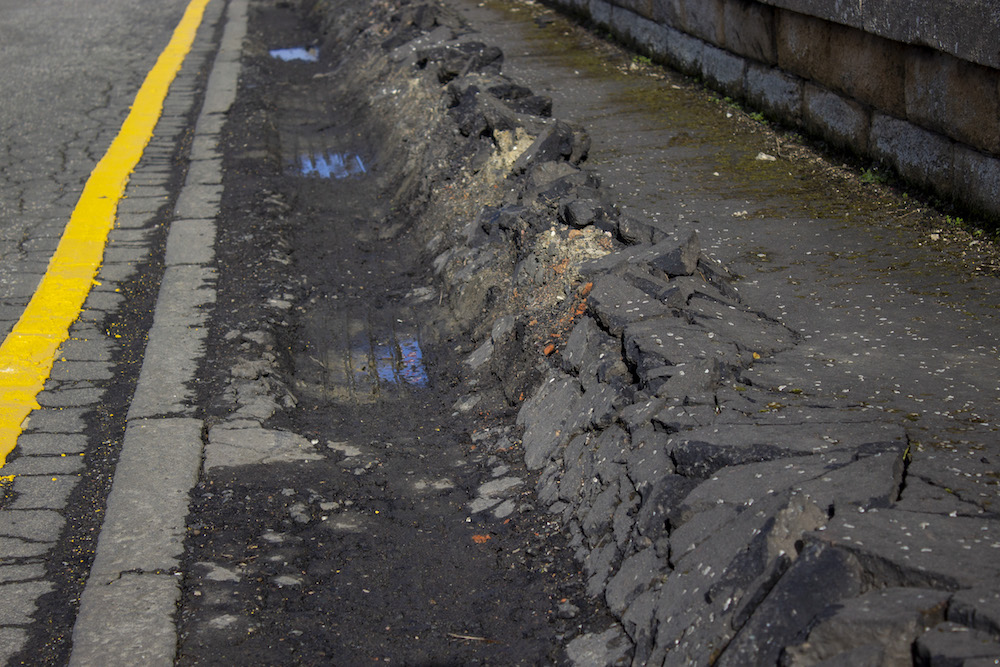 Councillor, Gavin Barrie, added "Having seen the damage to this pavement not only would I like to see an urgent allocation of funds to carry out repairs.
"With the new financial year about to begin soon I'm sure a priority and reprioritised list of road and footpath repairs will be prepared.
"I would hope that repairing this damage will be high up on the list."
Councillor, Max Mitchell, commented "It's beggars belief that this hasn't been sorted already."
Edinburgh Council have been approached for comment.