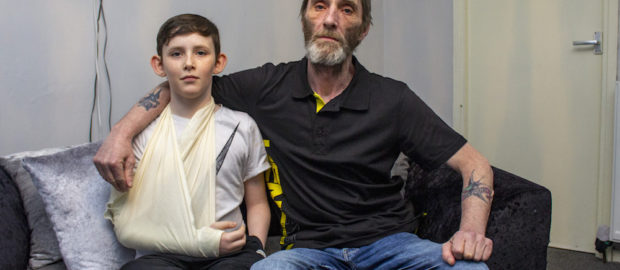 A local boy suffered fractures to his arm after he tripped in a hole on a footpath caused when council staff removed bollards.
David Hunter, 11, was making his way to school yesterday morning when his foot got caught in the hole and he fell to the ground on Muirhouse Avenue.
The youngster put his hand out to stop his fall and suffered fractures to bones in his arm as a result.
He was taken to the Sick Kids hospital where his arm was put in a cast and he now faces an anxious wait to see what doctors will need to do to repair his bones.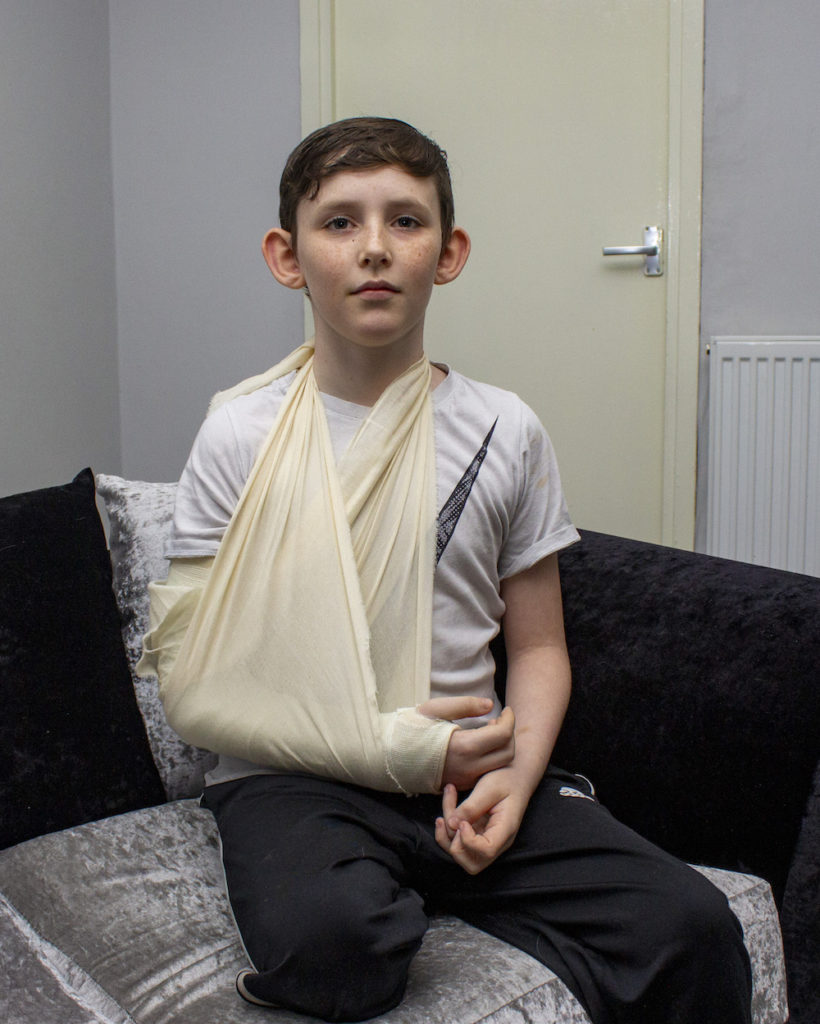 He was at home recovering last night with his mum and dad.
His mum, Claire Williamson, told us she was on her way to her voluntary work when she got a call telling her about the incident.
She said "Iwas just on my way to my voluntary job when a neighbour called me to say David had fallen and broke his arm.
"I came straight over and it was clear he had done some damage as I could see a bend in his arm.
"We went straight to the doctors surgery and they took one look at it and told me he had to go to hospital.
"Once we we're here they done an x-ray and put a cast in his arm.
"We need to go back next week to see what damage has been done and how the doctors can fix it.
"At least he's young and fit what would have happened if this was an older person falling."
It's understood the bollards were removed by council staff over eight months ago bit the holes were never covered or filled in.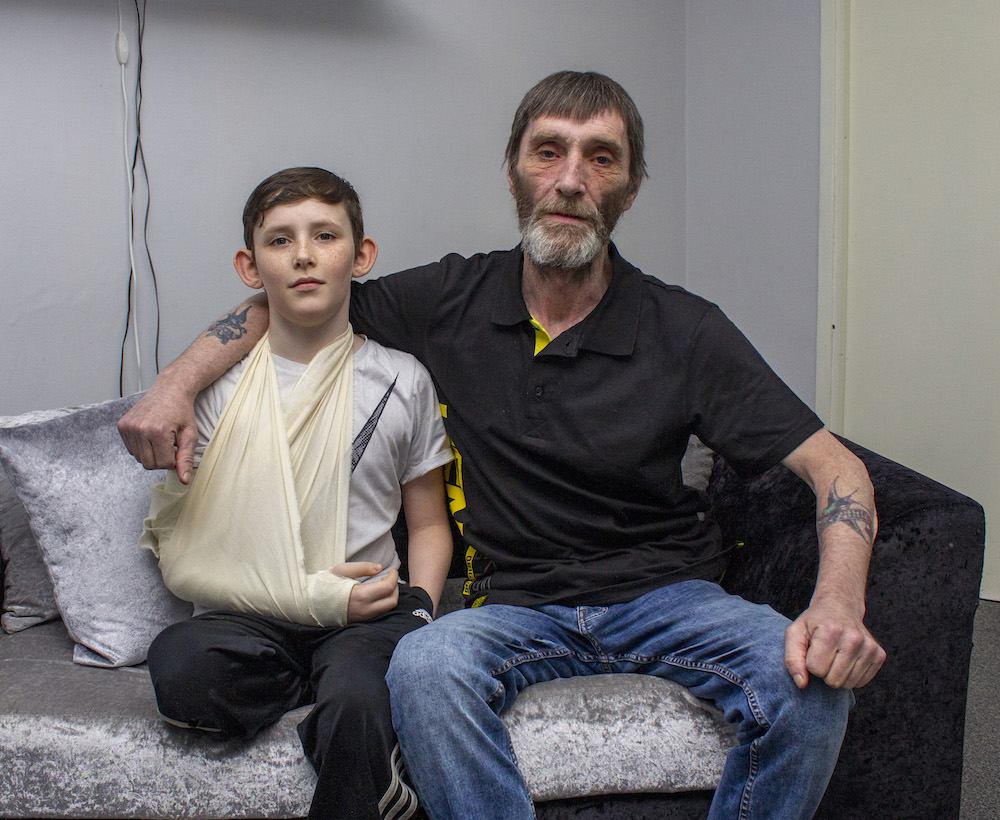 A spokesperson for Trim and FoWP said "We are again disappointed that Edinburgh council have failed to deal with this correctly.
"It's been reported that these holes have been like this since last year.
"Now a child has sustained serious injury.
"When will our community start being treated like city centre areas.
"As usual a forgotten community."
A Council spokesperson said: "Thanks to the North Edinburgh Community News for bringing this to our attention.
"We are arranging an immediate repair and wish the child involved a speedy recovery."