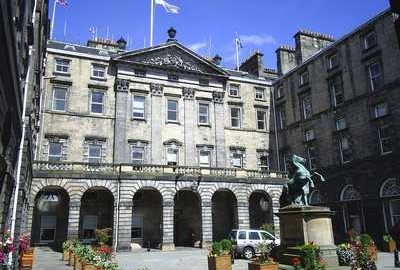 The ruling SNP-Labour administration yesterday voted through a millions of pounds of cuts as well as a 4.8% Council Tax hike. 
The coalition is seeking to make savings of £88m over the next three years.The effect of the rate increase would mean paying around £83 a year more in council tax a year for a Band D property.
Over the next three years, more than £9m will be stripped from adult health and social care services, while replacing nursery teachers with early years practitioners is expected to save £900,000.
Funding for community policing will be pulled, saving an estimated £2.1m, and free music tuition will be "reassessed" with the potential for a £500,000 saving.
Council leader, Cllr Adam McVey, said "We've agreed a bold budget which protects the most vulnerable in society and provides a fairer quality of life for future generations. It prioritises those Council services which work to help those who are most in need of our support – protecting our young people, our communities and our planet in the process.
"In the face of growth and a global climate emergency, we've outlined plans for the biggest investment ever to be made into new and affordable homes in Edinburgh.
"The people of Edinburgh have told us they want their city to be climate change, to be inclusive and for frontline services to be protected. That is what we are delivering with a budget which invests in the services our city needs.
"I'd like to thank fellow Councillors for standing up for a plan which is fair and sustainable."