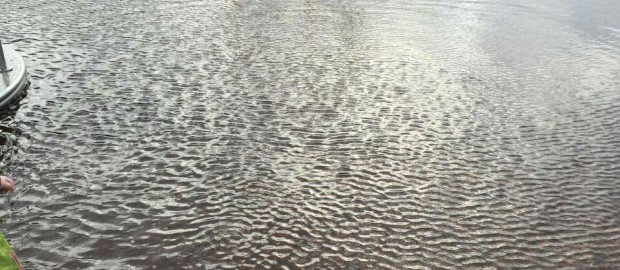 The council are to investigate the cause of constant flooding in Easter Drylaw Park.
This week locals took to Twitter to to express their concern.
Local Shaun Jenkinson said "I cut through the park all the time and have noticed the flooding becoming worse in the last few weeks.
"The water is lying right across the path and even spreads into Telford Drive.
"It's really bad at the area at the bottom of the skatepark and really needs to be addressed."
Mark Pearson tweeted about the issue and he told us he has been reporting the problem since last year.
He said "I started reporting this in October last year but nothing has been done.
"The park is an area for kids to play in but they can't use it as the whole area is flooded.
"If you don't have wellies on you get wet feet.
"It's a joke and the council need to get their finger out to get it sorted."
The local office has tweeted confirming someone will be sent to investigate.