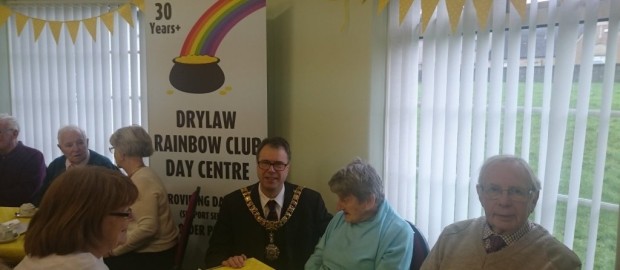 Drylaw Rainbow Club welcomed Lord Provost Donald Wilson to celebrate the projects 30th birthday. 
The Rainbow club opened in Drylaw Church in 1985 and offered lunchtime sessions and companionship to older people.
Since then, the organisation has grown and developed – overcoming many challenges along the way – and remains an important part of community life in Drylaw and the wider North Edinburgh community.
The Lord Provost visited today and met with staff, volunteers and service users.
Photos: Cammy Day & Lesley Hinds (Twitter)