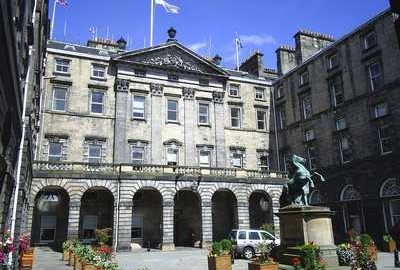 Edinburgh City Council is set to close the book on the controversial 'statutory repairs' saga – by admitting it cannot recoup £2.3m of debt owed to the council by affected homeowners.
The system, now only used for emergency repairs, allowed the council to arrange essential repairs for shared tenements.
Council tenants received the repairs for free, while homeowners received bills – some totalling tens of thousands of pounds.
The scandal surrounding the property conservation department, which oversaw the common repairs service, first emerged in 2011 when hundreds of Edinburgh residents complained of overcharging and poor workmanship.
Police were called in to investigate allegations of fraud, and while no-one faced criminal charges, a number of employees were dismissed as the council admitted the service had been mismanaged.
Subsequently, the council commissioned independent audits of all relevant projects and subsequently issued invoices to the value of £16,766,972.11 to owners who had works carried out on their property.
However – the local authority is now admitting it cannot recoup £2.3m of the bills and is writing off the debt.
A confidential report, which the council has tried to keep out of the public domain, is set to be discussed in private at Thursday's finance committee meeting.
Leith Walk councillor, and SNP convener of the finance committee, Rob Munn, said: "First of all, I'm extremely disappointed that details from a private report have been leaked into the public domain. This is unhelpful and potentially harmful.
"A great deal of work has gone into resolving the complex legacy issues associated with the former Property Conservation service.
"All outstanding projects were independently evaluated, with 7,400 invoices issued – the vast majority of which were paid in full.
"For those that weren't, our debt recovery process has been robust and fair throughout and has resulted in an overall payment rate of 84%, recouping in excess of £14m for the public purse.
"It's important to note that this is a 'write-off' for accounting purposes only and comes at no additional cost to the council.