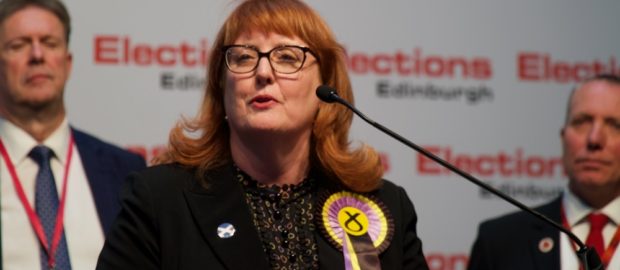 SNP candidate, Deidre Brock, was elected as MP for Edinburgh North & Leith at this weeks General Election. 
Over 73% of the electorate took part in the election for the seat and Deidre increased her majority by more than 10,000 on the last election. 
Click below to hear what she said shortly after being elected.
59,344 voters turned out which reflects a 73.1% turnout.
The full results were: Deidre Brock (SNP ) 25,925, Heather Astbury (RENEW) 138, Steve Burgess (GREEN) 1,971, Gordon Munro (LAB) 13,117, Bruce Wilson (LIB) 6,635, Iain McGill (CON) 11,000, Robert Speirs (BREXIT) 558
Images: Edinburgh Reporter