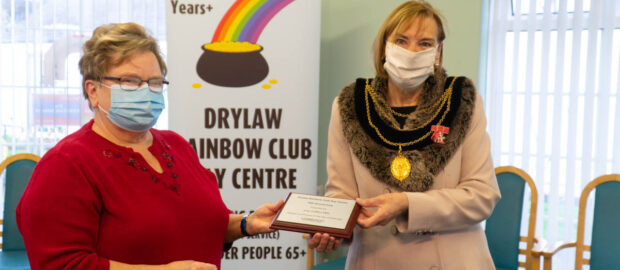 The Depute Lord Provost visited Drylaw Rainbow Club this morning to unveil a Plaque to mark their 35th birthday. 
The club offers a wide range of services to elderly residents in the city and operates from the Drylaw Parish Church of Groathill Road North.
Since the start of pandemic, the staff have been busy organising food hampers and doing shopping for local people who have been isolating.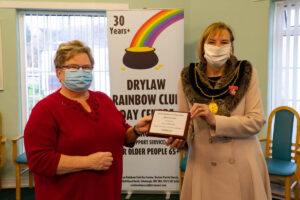 Despite the lockdown they did manage to have a socially distanced gathering in the church gardens to mark the special birthday back in the summer.
Speaking at the plaque unveiling chairperson, Eileen Brash, who accepted the plaque on behalf of the club said: "The Rainbow has been a lifeline to so many of the community.
"The clients who normally come to the centre have been well looked after by the staff and management. People still feel very connected to the Rainbow."
She led a round of applause for the management and all the staff.
Depute Lord Provost, Joan Griffiths, said "It is really lovely to be here, even more so because we have been unable to go anywhere so I am really delighted to eventually get here to hand over the plaque.
"On behalf of the Rt Hon Lord Provost and The City of Edinburgh Council I am delighted to be with you all day and present you with a plaque marking your 35th anniversary."