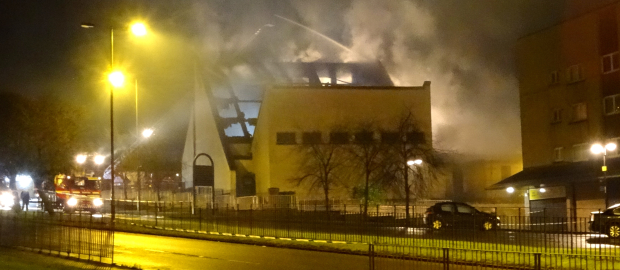 TRIM organised a meeting this week with the developer who plans to build student accommodation on the St Paul's church site.
The meeting was organised to try and establish the 'facts' about the application and to speak directly to the people who are behind the proposals.
The owner of the site, Robert Mackenzie attended along with Craig Main (architect) and Alex Orr.
The meeting was convened and was well attended by Board members, residents, representatives from Muirhouse & Salvesen Community Council, and Friends of West Pilton.
Locals expressed they felt the main issue was the lack of communication from the site owner and expressed concerns that not all neighbours had been notified of the proposals.
Robert Mackenzie explained that, for some years, it had been the responsibility of the Council to inform the surrounding residents of works.  He said "This patently had not happened.
"I was under the impression that the Council had communicated with the interested parties in the neighbourhood"
The other issues raised in the community were–
The number of flats/residents
The type of residents
The use of the flats outside term time
The car parking issues
The safety of the students and residents
The security of the new building once operational
The loss of the community hall attached to the church now.
Mr Mackenzie agreed to look at incorporating a space within the new build that could be used by the community – for meetings, events and support groups.
Following these discussion TRIM have now agreed to withdraw their object to the planning application – if a community space could be made available and most people at the meeting agreed to this.
TRIM Chairman Robert Pearson Said: "It is vital that everyone communicates well with community groups, reps and the wider community. It is not acceptable for any developer to just pop in a proposal and expect us to accept it.
"TRIM communicates well with residents online, in the shop, notice boards and at our monthly meetings. We are looking forward to being able to communicate further updates from this application / proposal as we receive it.
"We would actively encourage residents to get in touch with us if they have concerns and we will raise them directly with Robert MacKenzie and his team.
"I am happy that the majority of the TRIM board present last night agreed to remove our objection to this planning application.
"This came about because we now understand what is proposed and what will be built if accepted"