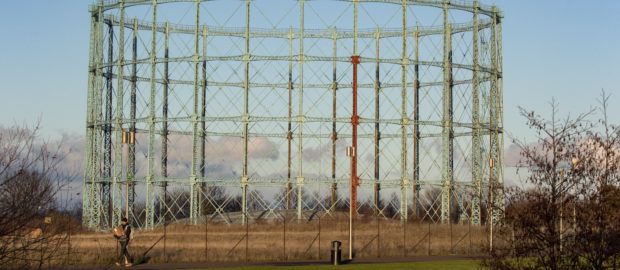 Earlier today First Minister, Nicola Sturgeon, announced more easing of the lockdown as we enter Phase 2 of the Government's plan.
People shielding are now able to go outdoors for exercise from today.
From tomorrow those shielding can take part in non-contact outdoor activities and can meet one other household, in groups of no more than eight outdoors. Physical distancing and strict hygiene measures must still be followed, even if you live with those people.
From tomorrow anyone living alone or only with children under 18 can form an 'extended household group' with one other household. This does not apply to households with people who are shielding.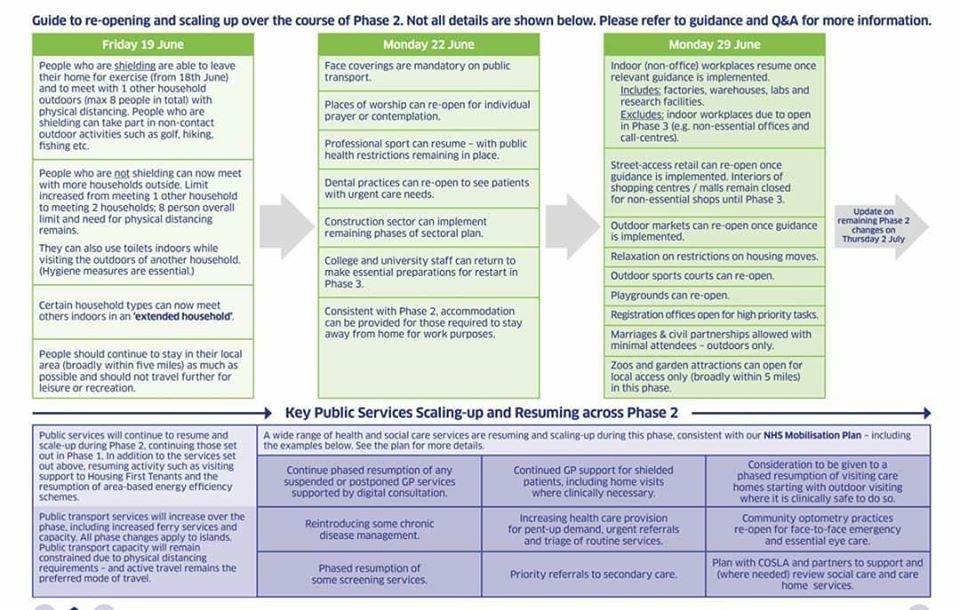 Extended household groups can meet indoors with overnight stays permitted and without physical distancing, but any other household meetings must remain strictly outdoors and at a two-metre distance. Members of an extended household group should not form a similar arrangement with any other household.
From Monday some indoor workplaces can re-open, including factories, labs and warehouses, subject to strict physical distancing, hygiene and health and safety guidance, but non-essential offices and call centres should remain closed.
All retail premises with outdoor entrances and exits can also re-open from 29 June.
It remains government advice to wear a face covering in enclosed areas where physical distancing is difficult, such as shops, and from Monday 22 June, it will become mandatory to wear a face covering on all public transport.
A date for the re-opening of outdoor hospitality cannot be safely set at this stage. A further update will be provided on 2 July.
Physical distancing guidance remains to stay two metres apart from people outside your household. Advice has also been commissioned on circumstances and settings, including schools and transport, where with additional mitigation it may be possible to balance the risk of a shorter distance.
Announcing the measures, the First Minister said "Thank you for the personal sacrifices you're making to tackle this pandemic. You've demonstrated remarkable dedication to our national wellbeing – that effort should never be underestimated, and my thanks can never be overstated.

"Because of your actions, we can now – gradually and carefully – change some restrictions.
"I appreciate today's announcement will be hard for the hospitality industry but I want to give an assurance that we will continue to support preparations for re-opening.
"Ultimately, this is a social bargain. The prize for going a bit more carefully now is a recovery that is much more sustainable and will, I hope, allow more normality to be restored to our everyday lives while suppressing the virus."