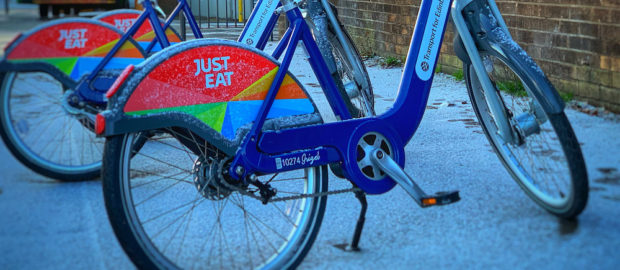 Have you tried the new bike hire scheme yet?
They are offering you the chance to ride their bikes for the next six weeks for just a £10.
Click here to buy the pass that is valid until the end of March.
Then download the app for iPhone or Android (search for just eat cycles), then sign up.
Cycling is the most efficient way to get around Edinburgh is on a bike.
Cycle Hire bikes are primarily used for short rides and as a supplement to public transport.
You can find the closest available bike in the app and unlock it 24 hours a day.
Once you are finished with return it to any cycle station and lock it.
Click here for more info.