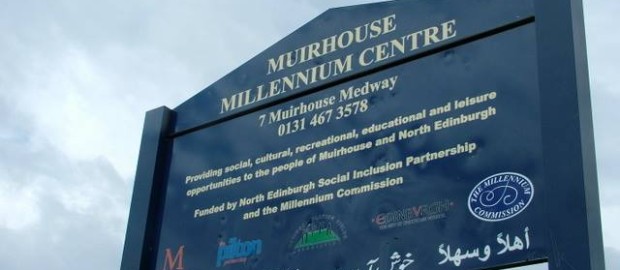 Today's our BIRTHDAY!!  Yes were 15 today (sorry, the Millennium Centre not the average age of our workers – how they wish!!), writes Jim McGinty.
Yes it's 15 years from the day Councillors McGinnis & Hinds officially opened the Centre.  Have we changed?   Ask our visitors!!
YES we have, were busier more creative in our activities and projects in our activities than ever.
We have also improved our publicity and transparency with our venture into our own website, tweets on Twitter posts on our electronic North Edinburgh News North Edinburgh Newsletter, Edinburgh Evening News and declaring, each month the number of people who participate in the centre activities.
YES 15 years on, roll on the 25th & 50thanniversary.  Click onto our website for full report with some older nostalgic pictures www.muirhousecommunitycentre.co.uk