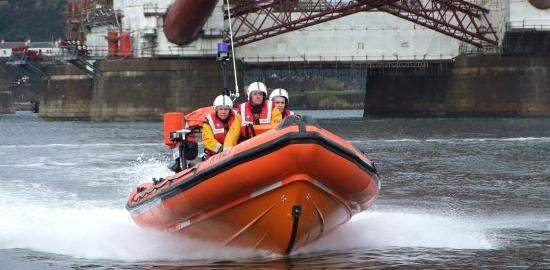 Busy RNLI launched to rescue 3 people near Cramond Island
On their social media they posted
Paged at 18.11hrs
Immediate launch requested to three persons on inflatables to the west of Cramond, in need of assistance.
The lifeboat made best speed through rough seas and arrived on scene to find the persons had managed to make their way ashore.
South Queensferry Coastguard were also on scene and after speaking to the casualties it became apparent that they had a dog, which was missing. Information received from the casualties indicated the dog may have swam to Cramond Island.
After a brief search the dog was located on the island and was taken on board the lifeboat and returned to the lifeboat station where her owners were waiting.
Safety advice was given to the persons involved – thankfully everybody, including the dog were fine.

Crew: Mike Garfitt, Derek Sutton, Ross Denver, Richie Bisset.