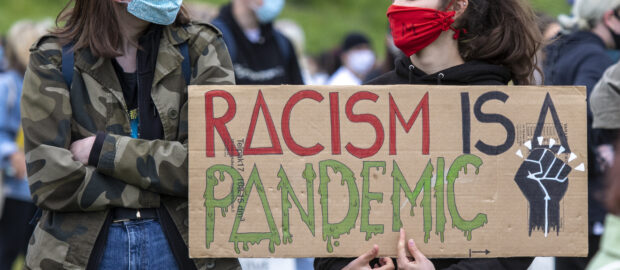 A robust set of actions setting out how Edinburgh schools should deal with racist incidents has been drawn up by the City of Edinburgh Council.
This follows an independently-overseen inquiry into the handling of racism complaints by city high schools.
The four main areas highlighted for improvement are:
Improving processes to report racist incidents
Improving the culture in schools to clearly show zero tolerance of racist conduct
Managing racist incidents sensitively and ensuring ongoing support for anyone reporting racist conduct
Reviewing the curriculum to ensure it does not perpetuate racist or colonialist attitudes
The move comes after the completion of an investigation into claims made following last year's Black Lives Matter campaign. The claims were made by former and current pupils who complained that a number of high schools were failing to deal with racist incidents properly and that a culture of racism existed. 
The main focus of the investigation was on St Augustine's and Holy Rood RC High Schools but also included Craigmount, Drummond and Firrhill.
In total 73 complaints were received via social media and emails, and 30 complainants agreed to be interviewed.
As part of the detailed and wide-ranging inquiry, evidence was gathered through interviews with the complainants, school staff and by examining school records. The three-month long investigation was overseen by an independent equalities adviser.
Although schools demonstrated many effective examples of responding appropriately to alleged racist incidents, the overall conclusion of the investigation was that more could be done within schools to develop a firm anti-racist perspective.
There was no evidence, however, to support complaints that schools enabled racism.    
Councillor Ian Perry, Convener for Education, Children and Families at the City of Edinburgh Council, said: "Firstly I want to apologise unreservedly to any of our young people who felt their concerns or reports about racism were not taken seriously or that their school has not dealt with any incidents properly.
"I want to thank everyone who has come forward and brought these allegations to light for sharing their personal accounts and recollections and to the staff who took part in the inquiry.
"This was a very thorough investigation and as a result we now have a clear and very robust action plan which can only strengthen our commitment to dealing with racism."