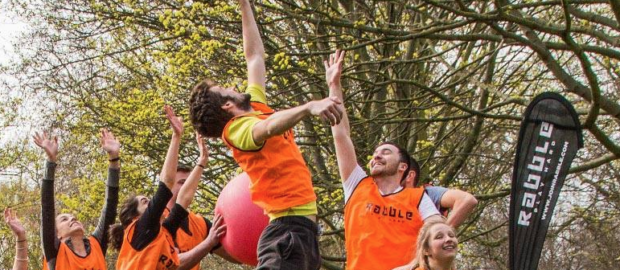 Following on from the success of Boxercise in West Pilton Park – there is now a new fitness session for you to try.
Edinburgh and Lothians Greenspace Trust have started a new Rabble class at West Pilton on a Tuesday morning.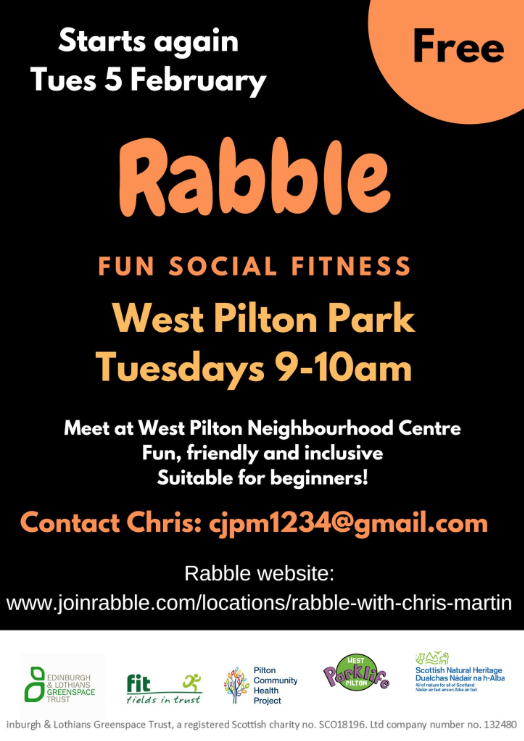 A Rabble session is an hour of immersive team games. Each game disguises high-intensity intervals within the rules, giving you an effective, all-body workout.
Please note there is no session this Tuesday with it being the school mid term week.