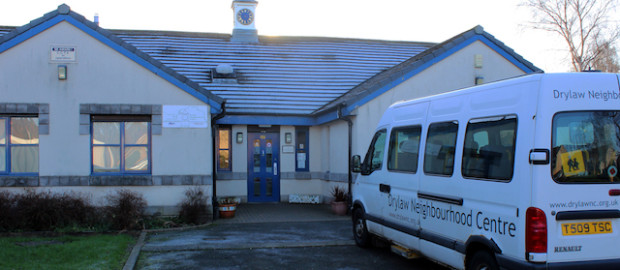 Drylaw Neighbourhood Centre held their AGM last week and treasurer, Eddie Thorn, has warned that unless there is future financial support from the City of Edinburgh Council the centre "may close" after March.
The stark warning was published in his annual report that also confirmed the centre operated at a £40,000 deficit up to the 31st March 2020.
On a positive note, the centre also reported an increase in the number of people using the facility last year and confirmed they have secured three year's funding, understood to be £30,000, from Children In Need to continue to support the youth and children's work at the centre.
In his report, Eddie wrote "The ongoing position is under constant review but without material financial support it will simply not be possible to sustain all existing activities going forward.
"Against this background the trustees, being mindful of legal responsibilities, may be forced into taking difficult decisions regarding the future of the Centre and the employment of our staff.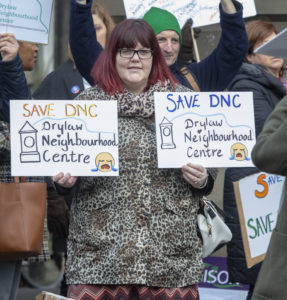 "There are adequate funds to see the Centre operating as at present through to the end of the current financial year but unless there is the required level of funding in place after 31 March 2021 then there may be no option other than close the Centre with the loss of the facility to the local community."
The centre, which celebrated its 25th birthday last month provides weekly classes and groups for older people and children.
In line with Government advice, the centre closed at the start of the pandemic and has only recently started to allow young people to return, however, not all staff were placed on furlough.
Last October the project extended their lease of the land for a further 25 years.
Local councillor, Gavin Barrie, said: "If the outcomes of the Edinburgh Poverty Commision are to be implemented then Drylaw Neighbourhood Centre may well have a pivotal role to play going forward and the Council needs to consider supporting it with the future in mind." 
Fellow Inverleith councillor, Hal Osler, said: "The Drylaw Neighbourhood Centre provides vital services to the local community and has done so for many years. 
"Put simply the Council needs more funding so that these cuts can be stopped and Centres like in Drylaw are funded properly."
Drylaw Neighbourhood Centre didn't respond to our approach for comment.