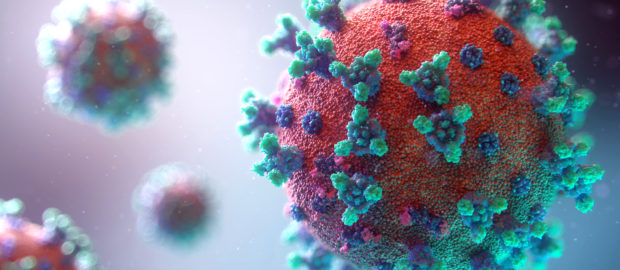 Scotland will enter a second lockdown starting on Boxing Day the First Minister has announced.
Making the announcement earlier today, Nicola Sturgeon, confirmed that the all of mainland Scotland would enter Tier 4 from one minute after midnight on Boxing Day and last for three weeks.
This means that all non-essential retail and hospitality will close.
School also won't reopen as planned in the New Year and the school holiday period will be extended to 11th January when kids will return to online learning until at least the 18th January.
Ms Sturgeon said "Last week it was confirmed that a new variant of the virus had been identified in the UK, and I advised Parliament that a small number of cases of it had already been identified in Scotland.
"While further analysis is required to establish this one way or another, we already have a concern that this strain may be driving what appears to be faster transmission in some hospitals and care homes.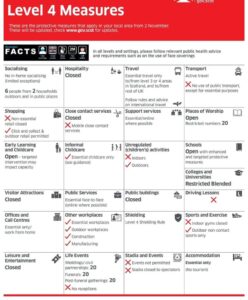 "That's why we have decided to act and to act firmly.
"We intend to maintain a strict travel ban between Scotland and the rest of the UK. This will remain in place throughout the festive period. We simply cannot risk more of this strain entering the country if we can possibly avoid it.
"We now intend to change the law to allow mixing indoors in a bubble on Christmas Day only. The household limits will still apply – a maximum of 8 people from 3 households – is the law. But the advice will be to minimise numbers as far as possible.
"My message is stay home, stay safe and enjoy Christmas. That is in your own interest and the interest of everyone you love."
Speaking about the restrictions beyond Christmas, the First Minister said "To limit, as far as we can, the risk of this strain spreading further than it has within Scotland, we intend to apply Level 4 measures to all of mainland Scotland for a period of three weeks from one minute after midnight on Boxing Day morning.
"We must slightly change our plans for the way our schools work.
"Schools still open next week will close as planned – we are not changing that. They were then due to reopen from 5 January with all councils areas back by the 7.
"Instead of that, here is what we are going to do – for the children of key workers – such as nurses in our hospitals – schools will open and stay open as normal.
"They will also open as normal for the most vulnerable children. All teachers will also return to work as scheduled and planned. For the majority of pupils, however, the holidays are being extended until 11 January. Starting on that date, learning will be online until at least 18 January.
"After that, assuming we are confident we have the virus under control we will aim to reopen schools more fully but at least until then, schools will go online only other than for the children of key workers and the most vulnerable."