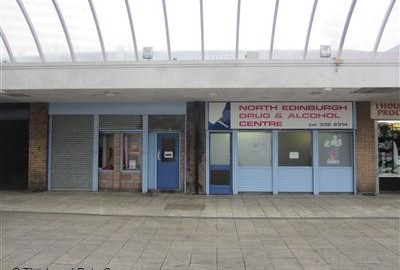 The local drug and alcohol project is facing closure after the contract was awarded to a large national organisation.
NEDAC evolved from the HIV and AIDS epidemic in the 1980's and was started by local residents in direct response to this.
Since then the project has been at the forefront of the harm reduction approach in Edinburgh.
Reducing associated harms of substance use underpins the work they do and this approach has an effective and lasting impact on the people who use their services.
The project staff have a long history of working with the hard to reach groups in North West Edinburgh and work directly with the local community to allow this engagement to happen.
Their approach and method is focused on attracting individuals, particularly those most in need of the service and work with them in a focused person centered way that reduces harm and engages them in the next steps to recovery.
NEDAC has been successfully delivering a community based service for the past 30 years and work collaboratively with the City of Edinburgh Council, Social work and the Substance Misuse Directorate to improve and develop a new comprehensive partnership working model of care.
The project claim to have consistently met all the requirements made of us despite accepting financial cuts to our service.
A statement issued on their website said "The loss of this locally developed service will be a devastation to both the local community and the partnership approach to working with this diverse population.
"We believe that if this decision is passed then we will see a deterioration in the quality and level of service that the community has come to expect which will have a detrimental effect on the communities most vulnerable individuals."
A online petition has been set up online and you can view it here