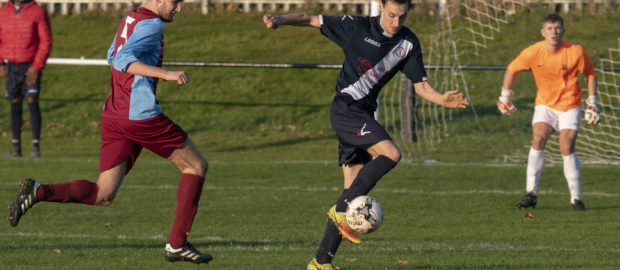 Tomorrow Civil Service Strollers welcome Gretna 2008 to Christie Gillies Park in one of two Lowland League games taking place in north Edinburgh. 
Gary Jardine's will be hoping his side can build on last week's 2-1 win against Whitehill Welfare.
However, the Strollers boss knows that Gretna will be tough opposition with recent matches between these all being close.
Jardine said "It's been a mixed bag for the start of the season.
"Our aim was to get to thirty points as soon as we could and we have some good results this season.
"Gretna will be a difficult game.
"There are no easy game in the Lowland League this season.
"We played them back in January and it could have gone either way.
"Tomorrow will be difficult but like most of the games the team that plays better on the day will win it.
"Last week David Churchill came off the bench and won the game for us and Jordan Hopkinson scored a great goal too.
"We will need to put on a good show tomorrow to win all three points."
The match at Christie Gillies Park gets underway at 2pm.
Along the road at Ainslie Park Spartans will entertain former SPFL outfit East Stirlingshire at 3pm.
Spartans midfielder, David Greenhill, hopes that north Edinburgh club can maintain their blemish-free record against his old club.
Greenhill said "Games against them are usually pretty tight affairs and there's always a bit of rivalry there.
"We've drawn a couple of times, but they haven't managed to beat us since they dropped down into the Lowland League.
"Their main striker, Ross Allum obviously used to play for Spartans and he's been enjoying a bit of a purple patch in front of goal recently, so we know his qualities.
"We'll try to nullify that because he'll be desperate to score against his old team-mates."
The action gets underway at Ainslie Park at 3pm.
If you have any local sports news please email news@thenen.co.uk