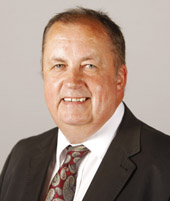 SNP MSP COLIN KEIR WELCOMES FUNDING ANNOUNCEMENT FOR EDINBURGH BY CABINET SECRETARY FOR FINANCE
 The Cabinet Secretary for Finance John Swinney has set out his 2015-16 Budget to parliament, outlining enormous benefits for the people of Edinburgh and Scotland.
The Scottish Government has announced plans to maintain 1,000 additional police officers across Scotland and to continue the Council Tax Freeze which has seen the average Scottish household save £1,200 since the SNP took office in 2007 and which continues to help hard-pressed families in Edinburgh.
Within his budget statement the Finance Secretary announced an additional funding package of £51 million for Scotland's local authorities to help them maintain teacher numbers.
Edinburgh will also receive an additional £13.7 million in 2015-16 within their local government finance settlement. This will ensure that Edinburgh receives its fair share of Scotland's £10.85bn local government funding allocation and will support the continuation of SNP policies such as free prescriptions, free school meals and providing 600 hours of free childcare for three and four year olds and the most vulnerable two year olds in Scotland.
The city will also see a huge £31.6 million boost to its housing stock and significant Scottish Government investment in the school estate.
Spending in health and social care within NHS Lothian will also increase and the people of Edinburgh will benefit enormously from the developments at the new Chalmers Hospital and the Royal Victoria Building at the Western General Hospital.
 Commenting today, Mr Keir said:
"This is good news for the people of Edinburgh. Among the highlights there's more money going into health helping with issues such as delayed discharge from hospital as well as new money encouraging local authorities to maintain teacher numbers in our schools. Given the desperate austerity measures coming out of Westminster from the Liberal democrat/Tory coalition I must commend the Cabinet Secretary for once again producing a balanced fair budget in extremely tight circumstances. It's such a shame the Labour Party couldn't find it within themselves to support this investment. This budget shows why the SNP in government are trusted more than any other political party in the country.