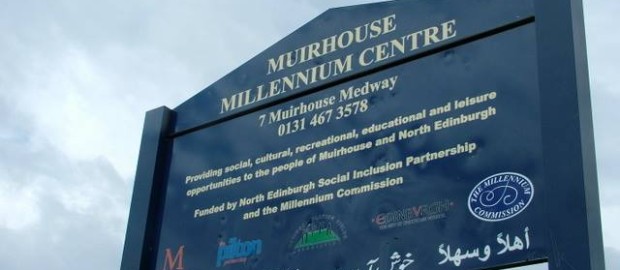 Muirhouse Community Centre is a a roll explains Jim McGinty
Our website may have been down for the last three months but we have not been forgotten by our public as the centre is inundated by new requests by groups and yes, even more birthday parties!
The volunteers have had to step up the already huge hours they commit their time and talents to facilitate the additional activities, and the Centre remains open and staffed for even more late nights. This is a step forward in the effort to achieve our business plan as submitted to the City of Edinburgh Council.
This Month Bookings include :
5 Birthday Parties
3 days Fully booked with language students
Bingo
Improving Muirhouse and Pennywell Meeting (I.M.P.)
Job Club
Meeting bookings and birthday Parties up until March 2016:
Bookings in advance for meetings from
Sacro
Carr Gomm
Tenants and Residents in Muirhouse
Family Support Unit
Muirhouse Housing Association
Community Council
Pilton Community Health Project
Muirhouse Youth development Group
North Edinburgh Community College
I.M.P.
Fresh Start
Community Renewal
Family decision Making
Glasgow Rented Housing Group.
Online