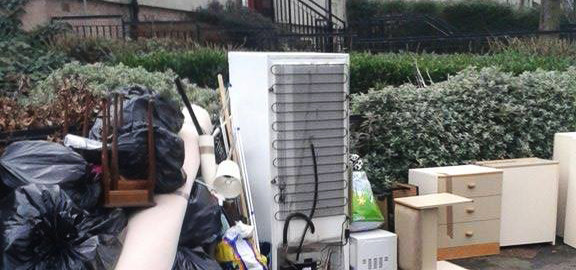 Muirhouse residents are starting to take a stand against fly-tipping in their community.
On Saturday afternoon one resident was walking and caught two men emptying the contents of a van into the street.
The resident who we have agreed not to name said
"I couldn't believe it was happening right in front of my eyes.
"It was the middle of the day and these guys were just casually tipping their rubbish.
"When I went and had a look I was shocked by the amount of stuff that was dumped.
"This sort of thing needs to stop"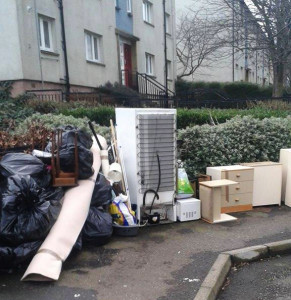 Robert Pearson, chairperson of Tenants and Residents in Muirhouse said
"It's absolutely ridiculous to see such footage, watching it and seeing what has been dumped would suggest it's a house clearance or something.
"Via TRIM's Facebook page we have successfully given away many items including sofas, units, white goods and more.
"We also have a great relationship with a local metal collector, they will happily collect white goods etc.
"Anyone who is thinking of fly – tipping should stop and think first. They might just find themselves be splashed about and a visit from Edinburgh Council."
Official Muirhouse Salvesen Community Council twitter account posted
"Fly tipping close to Millennium Centre should be dealt with by Comm Safety Team. Rubbish can reveal who dumped it"
We have notified the Council so the rubbish should be cleared soon.