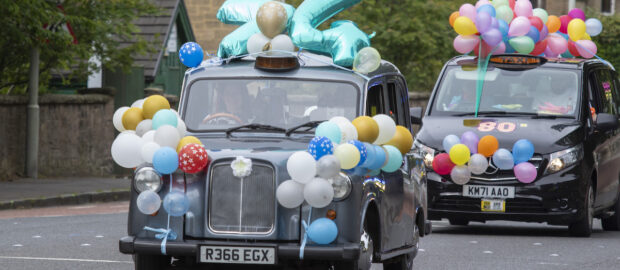 Around 60 taxis decorated with balloons have taken part in the 74th Edinburgh taxi outing.
This year, more than 100 children will enjoy a day out at Archerfield thanks to the generosity of taxi drivers.
After gathering at Edinburgh Zoo, where Lord Provost Robert Aldridge judged the best taxi, the convoy made its way through the city before stopping in Musselburgh for an ice cream and then onto Archerfield for a fun packed day.