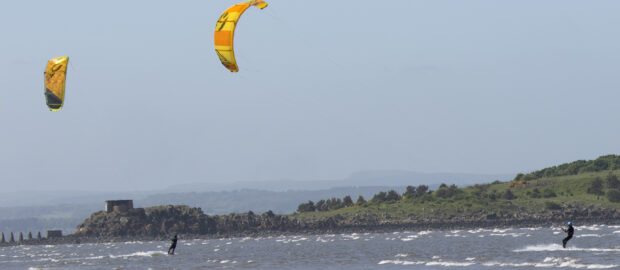 Dear Editor, I read the article earlier this week about Edinburgh Council granting permission for a new water sports facility at Silverknowes beach, which I think is a great idea and will hopefully become a permanent feature.
However, I was shocked to read the comments from one of our local councillors raising so many petty and frankly stupid objections about something that might just improve the area and give local people the opportunity to experience something that they have never done before.
This new facility will create jobs, help the economy and who knows, it might even be a huge success.
In case Cllr Gordon has forgotten the area down at the beach is huge so his argument that an amenity space will be lost is ludicrous. We are fortunate to have such a lovely beachfront on our doorstep and I'm sure that facilities like this will only enhance it.
He also said the area is designed for people walking and cycling but if he visits as much as he says he does he will realise there is already a community of swimmers, windsurfers, paddle boarders and kite surfers down at the beach on an almost daily basis – he's out of touch with what is going on.
Look at other beaches not just around Edinburgh but around the country. Portobello is a lovely beach with lots of shops and bars on the prom and it's thriving. Why can't we have the same at Silverknowes?
Our council needs to change and it is clear with dinosaurs like Cllr Gordon at the helm we have no chance of progressing ideas to make our area better.
Name and email supplied.