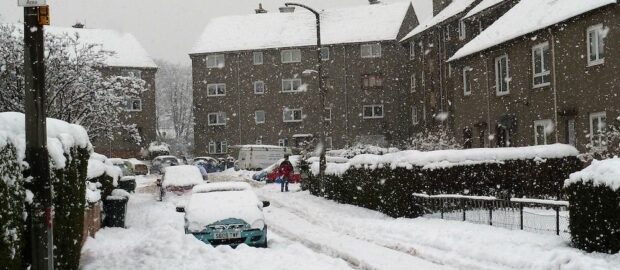 A rainbow coalition of Conservative, Liberal Democrat and Green Party councillors has defeated the Edinburgh City Council's ruling SNP/Labour coalition to win a rent freeze for council tenants.
The coalition was organised late last night, after the three main opposition parties on the council submitted rival budget proposals, that called for rent to be frozen for 2021/22.
As part of the city's 2021/22 budget – due to be agreed at a meeting of the local authority today – the SNP/Labour ruling administration had proposed increasing rent for the council's 20,000 tenants by 2%.

The rise would have netted £2m for the council for the coming financial year, and the ruling coalition said the majority of households would feel no impact on their income, as Universal Credit would cover the increase.

The SNP/Labour coalition also pointed to the annual tenant's survey, which collated responses from 1,000 tenants, which found 98% of respondents were in favour of the increase in exchange for renovations and general improvements to the council's building stock.

However, the Edinburgh Tenants' Association, led by Betty Stone, called for the funding to be taken from rent arrears which are owed to the council.

A deputation to the council from the ETA reads: "Edinburgh Tenants Federation (ETF) is asking elected members to consider freezing rather than increasing rents paid by City of Edinburgh Council (CEC) tenants in 2021/22.
"The last year has been like no other in terms of the financial pressures tenants and other people have endured as a result of the Covid-19 pandemic.

"In our day to day contact with tenants in our communities, local tenants' and residents' groups and with our federation members we have become aware of tenants losing income and jobs, which has meant some have struggled to pay their current rent.

"In addition, as the furlough scheme is due to close at the end of April, we at ETF are concerned that this will push even more tenants into poverty.
"It is our view that many tenants will simply not be able to afford the 2% rent increase.
"ETF representatives would like to see CEC try to recoup the rent arrears from tenants which have built up during the pandemic rather than increase the rents.

"Furthermore, ETF hopes that CEC accepts the 3% offer from the Scottish Government instead of increasing the council tax."

The SNP/Labour administration was defeated by 27 votes to 34.

Almond Ward Conservative councillor, Graham Hutchison, said "By any other standard, the City of Edinburgh Council would be considered a slum landlord.

"We would not accept these standards from housing associations or private landlords we should not accept them for our council house tenants

"Edinburgh Conservatives proposal refocus the councils attention on our duty of care as a landlord to our council housing tenants.

"We are very pleased that opposition parties have united to support our plans and defeat the inaction of the SNP and Labour."