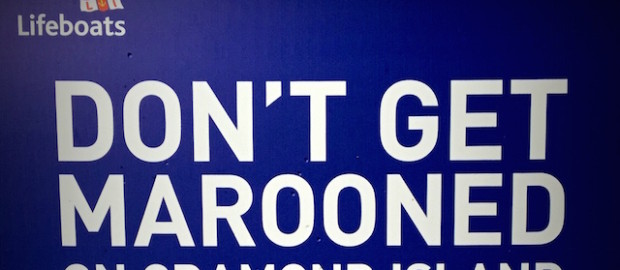 Busy day for RNLI South Queensferry sees them launch twice yesterday
Paged first at 12.19 to reports of two people in the water near to Cramond Island causeway. Lifeboat responded very quickly and it was established that the two people had made their own way ashore.
South Queensferry Coastguard also assisted with this incident
During the same incident the RNLI located 5 persons stranded on the Island who were returned to the shores.
Just over an hour later at 13.50hrs RNLI South Queensferry launched again this time to reports of an object in the water. It was possibly an upturned dinghy drifting near Inchgarvie Island. Thankfully the object was located and turned out to be a large piece of foam. RNLI advise False alarm with good intent.
Crew's
12.19hrs Launch – Derek Sutton, Mike Garfitt and Les Brown
13.50hrs Launch – Derek Sutton, Billy Boyle, Ross Denver and Jane Hoffman
Everyone is reminded that if they find themselves cut off by the tide whilst on Cramond Island, they should never attempt to walk back. Call 999 and ask for Coastguard