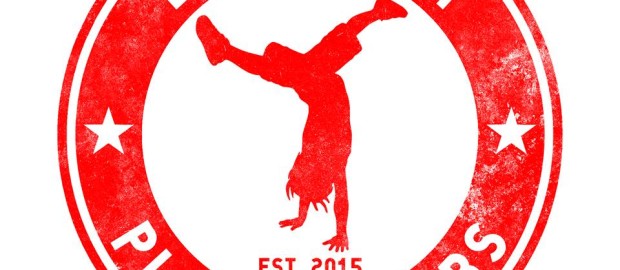 Brian and Kirsty, North Edinburgh's very own Play Rangers will be out and about every Friday afternoon, from 1.30pm at West Pilton Park and from 4pm in and around the NEA Garden and the new Centipede natural play area. Look out for them in their purple hoodies.
Edinburgh Play Rangers (EPR) is a new and exciting collaboration across the City between four established organisations in the delivery of play services for children. Funded by Inspiring Scotland's Go2Play fund, EPR is providing outdoor free play opportunities in Bingham, Magdalene, Dumbiedykes, Craigmillar, Pilton and Muirhouse.
What are 'Play Rangers'?
Play Rangers are dedicated staff and volunteers supporting children to play out in their own streets and parks. Play Rangers will advertise when and where they will be through leaflet drops and local schools; normally on fixed days after school times and at weekends. We facilitate play and provide some resources and a wealth of ideas to encourage exciting, active and socially bonding play opportunities for 5 to 13 year olds. We are not childcare, but offer parents reassurance and children an environment where they can feel comfortable to join in, utilise their local community spaces, meet new people and have fun.
Some sample activities;-
• Traditional games – rounders, dodgeball, hula and many more.
• Den building – utilising natural spaces and some scrap materials such as cardboard, blankets and pegs etc.
• Water play – cascades, tarpaulins, guttering, slides.
• Arts and crafts – painting, leaf rubbing, wind chimes and much more.
• Challenging play – obstacles courses, balancing and juggling.
• And many, many more activities to stimulate the imagination, build team skills and support the overall development of children and their wellbeing.
The funding has been provided by the acclaimed Go2Play fund from Inspiring Scotland who has produced the excellent Play Ranger Toolkit. We have used many aspects of the toolkit so far and will continue to draw on its contents throughout the nine months programme to March 2016. Beyond this and with our collective impact evidence, we intend to apply for future funding, not only to continue the existing service, but expand to other areas of the city.
NEA is one of the Partners working across the city alongside the Smart Play Network, Canongate Youth and Edinburgh Leisure.