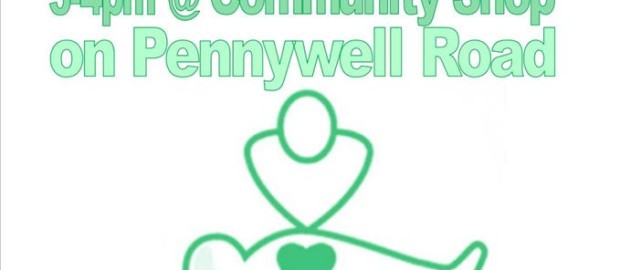 CPR FLASH MOB – Fancy learning how to do CPR?
There will be a chance for you to see how it is done and get a wee shot yourself
Wednesday 2nd September from 3pm – 4pm
Muirhouse Community Shop on Pennywell Road
Staff from the Scottish Ambulance Service 3RU team* will be there as well as local First Aid Trainer
You never know when you may need to know how to save someone's life!
Edinburgh 3RU – Rapid Resuscitation Response are a specially trained team of Paramedics who respond to Cardiac Arrests – More information can be found on their website
*Dependent on emergency calls!
Manager of Muirhouse Community Shop Robert Pearson said
I work full time with the Scottish Ambulance Service and I fully understand the importance of people knowing CPR, when Jo from Muirhouse link up suggested a Flash Mob I thought it was a great idea.

Currently we are running a 6 week CPR awareness from the community shop and what we hope to do is simply get people talking about CPR, How to recognise someone who is in Cardiac Arrest and understand what to do. CPR really does saves lives and the more people who know it the better chance of survival for those who suffer an arrest.

Our shop window has a 5ft anatomical heart which was handmade by Natalia from the Centipede Project and Karma our assistant manager. It's a massive talking point when people walk past.
Muirhouse Community Shop is open 5 days a week and is fully dependent on Volunteers
Follow TRIM and their work on Facebook