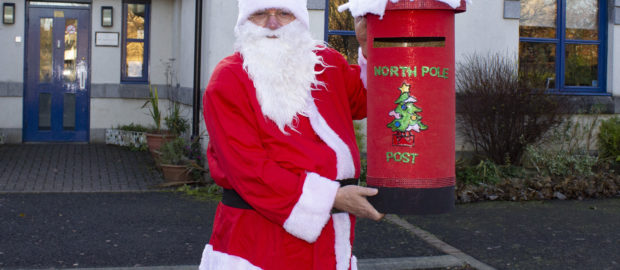 Drylaw Neighbourhood Centre had a special visitor this morning as Santa Claus popped in to deliver a Christmas post box so that kids can send him their letters.
From Monday, kids can send letters to him at the North Pole, and they will get a personalised response from the man himself.
Letters can be posted from Monday until the 13th of December at the special box inside the centre.
Kids can then go in and collect their responses and maybe even a little treat from the Christmas tree in the centre between the 16th and 18th of December.
The box was organised by the 'Tot's and Tea at the DNC Group' who meet in the centre each week.
As well as this they have organised a range of family fun activities throughout December.
The cost of sending a letter is £2.