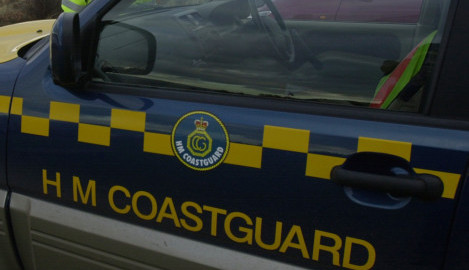 Coastguard launched to false alarm with good intent
South Queensferry Coastguard yesterday got paged  to the Silverknowes area after someone seen an unidentified flashing light at sea. This light they did not recognise as one of the usual navigation lights on the river.
The South Queensferry team met up with informant
This was a rare opportunity to put maritime navigation skills into practice – they timed the flashing pattern and marked the location of the unknown light with that of the many other navigation buoys in the area and confirmed that it was the lighthouse on Inchcolm Island.
A nearby Forth Ports pilot boat had also taken a pass to confirm there was no-one in difficulty in the area.
A false alarm with good intent, they were happy to attend this one and rule out the possibility of the three flashes being an attempted distress signal. Also a chance for us to put away the OS maps and break out the marine charts for once!
Text from the Coastguard Facebook