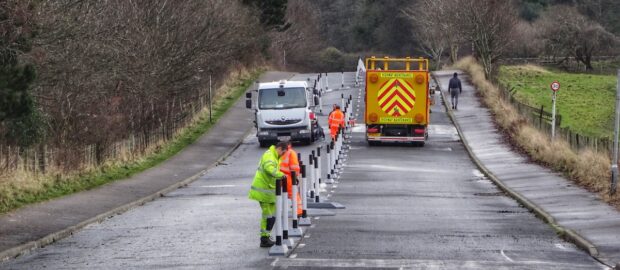 Edinburgh City Council is set to launch a city-wide consultation on which Spaces for People schemes residents may wish to keep permanently.
A report, set to go before the council's transport committee on asks councillors to approve a new public consultation and assessment criteria, which officers and councillors will use to judge whether the temporary traffic measures should be kept post-pandemic.
A start date for the consultation, or the means of consulting, have not been published but the transport committee is expecting the results of the consultation to be presented at the committee's meeting in April.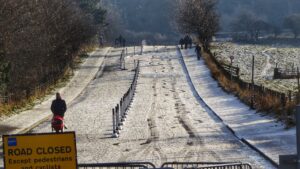 The assessment criteria includes asking: does the project encourage walking and/or cycling; what are the project's impacts on businesses; and what are the project's impacts on disabled street users?
Liberton and Gilmerton SNP councillor, and convener of the transport committee, Lesley Macinnes, said: "We're continuing apace with our ambitious programme of Spaces for People measures designed to give people space to physically distance and to provide safe, protected routes for making journeys by foot, bike or wheelchair.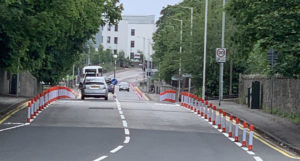 "Any longer-term project would involve a great deal of engagement and consultation with communities – we want to bring the people of Edinburgh along with us.
"But by focusing on an 'experimental' approach we would be able to continually monitor and evaluate projects, responding to residents' needs to best serve the public."
However Conservative councillor, Susan Webber, says it is her "belief" that the council would always move to have the schemes kept.
She said "It comes as no surprise as this has been my belief from the outset that the measures presented since May under the cover of the emergency legislation, are now being presented for permanency.
"From day one this has been my suspicion, and the entire process, of using the emergency legislation to initiate this project, has been duplicitous.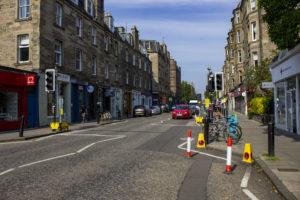 "My other concern is the council have hardly got a record of significant consultation responses from anything other than their normal, preferred, self-selected consultees.
"If they are doing an accelerated consultation for a scheme of this magnitude that will impact and cripple the city, as we come out of the lockdown – they have learned nothing from East Craigs, and they have learned nothing from Lanark Road, and they have learned nothing from Braid Road or Comiston Road."