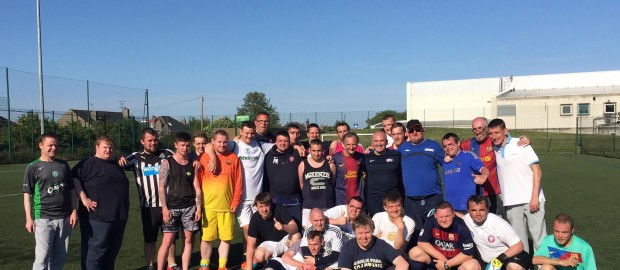 Spartans Connections are delighted to announce a new sponsorship with Edinburgh's Central Taxi's.
Connections founder Garry Betts made the announcement earlier today.
He said "Central Taxis have agreed to join us for the forthcoming season and to play a role in promoting us and like all good partnerships we will be promoting them too.
"When we started off in the Pan Disability League our 2 teams had to depend on Dougie Samuel & his back room staff to kit us out.
"We played on and discussed sponsorship ideas, eventually we managed to get kitted up thanks to 'Super Gav' our local Ice cream van.
"We have now pulled off an amazing sponsorship deal with Edinburgh's elite taxi cab service"
Central Taxi's director, Kevin Wood, said "Central Taxis are very proud to sponsor and support the fantastic work done by Spartans Connections".