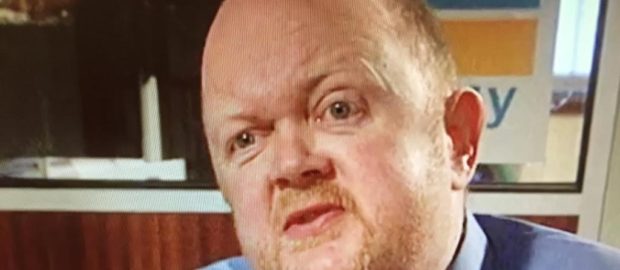 Still Game actors have paid tribute to Leith actor Ricky Callan who sadly passed away yesterday morning.
Stars Ford Kiernan and Gavin Mitchell paid tribute to former cast member Ricky after news of his death spread.
The showbiz veteran, who played a DSS officer in the hit comedy's first series, had struggled with ill health for decades and lost a leg to type 2 diabetes 12 years ago.
The illness forced Ricky – whose credits also included Taggart, Rebus and Rab C.Nesbitt – to quit acting in 2014.
Ford said: "Deeply saddened to hear of Ricky's passing. He was a lovely guy – another good actor down.
"The entire cast and crew pass on their condolences at this time."
Gavin Mitchell, who plays Boaby The Barman, added: "Ricky was such a warm, funny and lovely man, who even through all his struggles kept his sense of humour and his generosity of spirit towards others.
"He deserved so much more."
Ricky opened his heart about his health struggles several years ago.
He said: "You've got to laugh, what else can you do?
"This crap is here, it's definitely outstayed its welcome, I've asked it to leave, but there's not a lot I can do about it. Might as well try to keep going."
In Still Game, Ricky's character was left taking cover when OAP Winston Ingram (Paul Riley) snapped after he had quizzed him about his benefits.