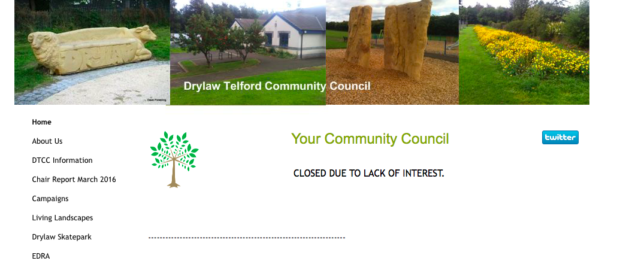 Two local community councils have ceased operating as they didn't receive enough nominations during the re-election period.
Drylaw & Telford and Muirhouse Salvesen Community Council are among four across the city that didn't have enough nominations and will cease with immediate effect.
The news was confirmed today by the City Council.
A spokesperson said "Following the nomination period, four community councils did not receive enough nominations and have not been established: Drylaw Telford, Craigmillar, Old Town and Muirhouse Salvesen."
This is the second blow for community groups in Drylaw as Easter Drylaw Residents Association has also folded, leaving no community representation groups.
Community Councils can reconstitute if they get 20 signatures and go through whole setting up procedure.
A stamement on the Drylaw & Telford Community Council, the oldest community council in the city, website says "Closed due to lack of interest".