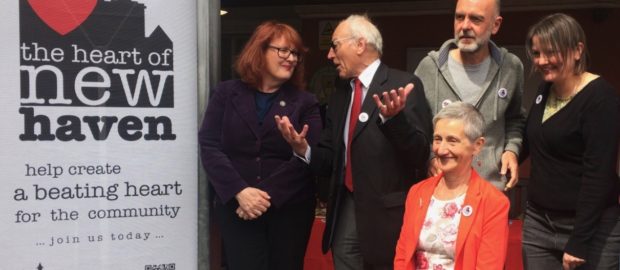 Victoria Primary School in Newhaven is set to be transformed into a new centre focused on wellbeing, learning and culture.
Due to its expanding number of pupils Victoria Primary will be moving into a new building based at Western Harbour, which is due to be completed in summer next year.
The question of what lies in store for the school's current site has been the subject of heated debate locally.
Now, Edinburgh City Council has voted to sell the old school building to local group Heart of Newhaven Community, who want to repurpose and operate the site "for community benefit."
Should the group secure necessary funding, it will undertake a phased refurbishment and occupation of the premises.
In phase one a nursery will be established in the school's extension Anchor building, which was constructed in 2014.
In phase two the Victoria Primary's main school building will be refurbished across a ground, mezzanine, first and second floor.
Across the various floors will be a café, exhibition space, artists' studios, rehearsal and performance spaces, community spaces for educational activities, a business suite, spaces for small businesses and a 'Newhaven Museum.'
The site and its activities will be focused around three themes: Culture and Heritage, Learning and Enterprise, and Community Activity and Wellbeing.
The refurbishment will cost an estimated £1.3m, which under current plans will be attained through a combination of grant funding, business loans and fundraising.
The council will sell the site to Heart of Newhaven Community for £700,000 and has rejected a request for £154,000 to cover outstanding repair works.
At a meeting on Thursday the council's Policy and Sustainability committee voted unanimously to proceed with transferring the current Victoria Primary School site to Heart of Newhaven Community.
Heart of Newhaven Community, Rodney Matthews, said "As we celebrate City of Edinburgh Council's approval of our application to purchase Victoria Primary School, we are working really hard to ensure all interested parties are helping us set out the strongest possible case to attract suitable charitable funding.
"At every stage we will publicise partnerships and progress towards our goal of an exciting community hub for the benefit of everyone."