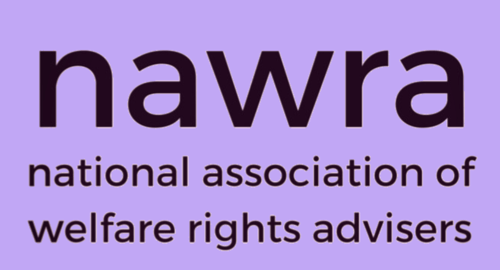 NAWRA (National Association of Welfare Rights Advisers) is returning to Edinburgh this month and look forward to welcoming members and speakers to our annual Scotland conference on 13th September 2019.
We are kindly being hosted by The Advice Shop who have been fighting poverty by providing free and impartial advice and representation in Edinburgh for almost 30 years, and their work and empathy will have impacted many families in winning their appeals and keep their homes when facing homelessness.
If you want to read the agenda or make contact before our meeting or how to join you can do this at www.nawra.org.uk our members as always have free entry as part of their membership which starts as low as £20.00 per year.
We have great speakers and workshops on our agenda and I was thrilled when our Cabinet Secretary for Social Security and older people Ms Shirley-Anne Somerville found the time in her schedule in what is about to be a significant and historical period with Social Security in Scotland.
We shall also hear from Dr Jim McCormick the chair of Edinburgh's poverty commission who will talk about progress made and what significant challenges Edinburgh has with poverty and inequalities.
I am ever so proud to represent NAWRA within Scotland and on top of arranging our conference in Scotland, that we are so excited about hosting, part of my role is to get around the table with other stakeholder's in Scotland and many of our colleagues will be attending so a big thanks to the 3rd sector for welcoming NAWRA as part of SCoRSS "The Scottish Campaign on Rights to Social Security".
At NAWRA we try to help local charities and communities and to this end we will be hosting our NAWRA committee meeting at The Spartans Community Football Academy to allow our board members not just to see the reality of poverty in Edinburgh but also the fantastic work done by all concerned at The Spartans Community Football Academy providing a positive environment through sport, exercise and most importantly people.
NAWRA look forward to seeing everybody on Friday 13th September and us being together making a difference.
To find out more about NAWRA in Edinburgh drop Craig an email at Craig@nawra.org.uk