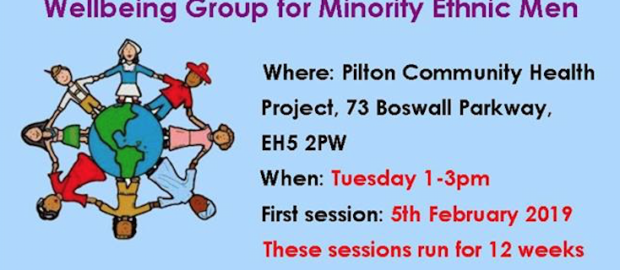 A new wellbeing group aimed at ethnic minority men starts on Tuesday and still has space available.
The group, run by Equal Access, will meet at Pilton Community Health Project on Boswall Parkway.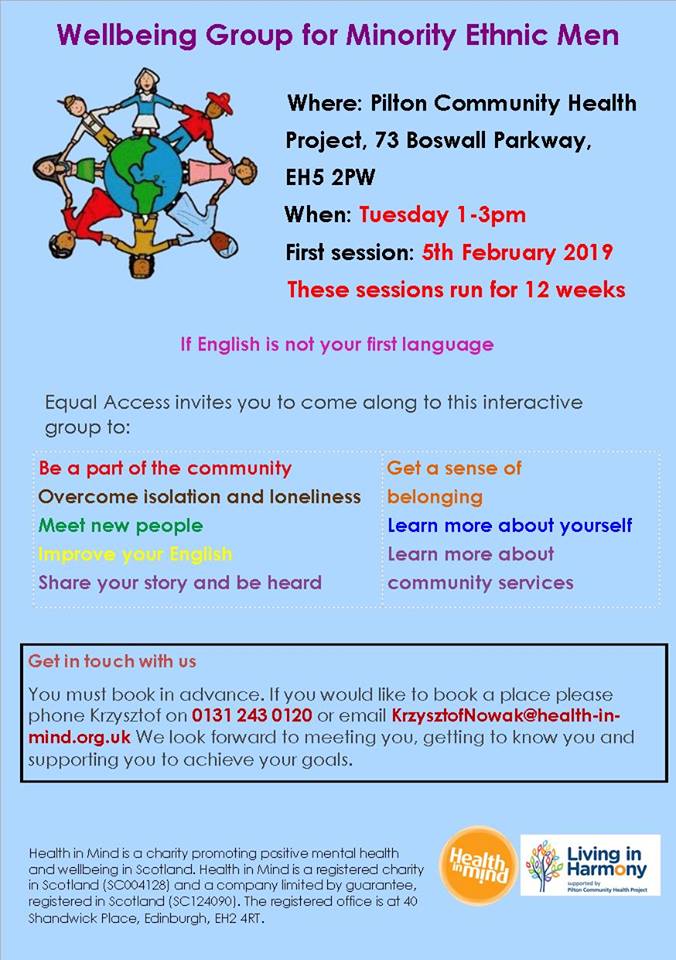 The weekly session will give men the chance to be part of their community, meet new people and improve their English.
This group is free and starts on 5th February.
It will run for 12 weeks from 1-3pm on Tuesdays
You must book in advance – please phone Krzysztof on 0131 243 0120 or email KrzysztofNowak@health-in-mind.org.uk to book a place