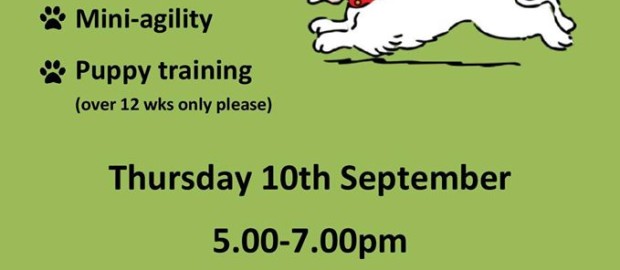 Another fab event taking place this Thursday in West Pilton Park!
If you or someone you know has a dog then why not head along for some fun with other owners!
All dogs taking part in agility activities will be kept on extendable leads (provided if needed).
It's going to be 'a furry fun event'
This event has been organised by the West Pilton Park Action Group who have started to make real use of the park. Only last month they had Tea in the Park. We wonder what next?
Why not get involved with the group – Find them on Facebook
Thursday the 10th
5pm till 7pm
West Pilton Park