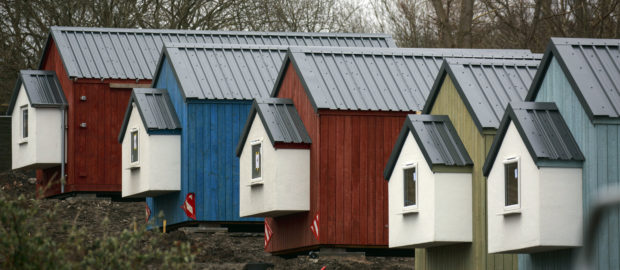 Work to build a village for people who have experienced homelessness is progressing at the site in Granton.
Last week the first of the units were installed at the village near the waterfront.
The Social Bite Village will create an innovative, low cost, safe living environment for up to 20 people for around 12 -18 months.
This slideshow requires JavaScript.
During this time they will receive extensive support in a community environment where the residents learn new skills and get their life back on track.
Residents will also receive extensive work placements and employability support.
After 12-18 months they will be moved into permanent accommodation and provide pathways to mainstream employers, supporting their journey back into society where they belong.
After 12-18 months another 20 resident's will be welcomed into the village.
The residents will be people who are currently living in mostly unsupported temporary accommodation, shelters, and B&Bs.
The project was developed by Social Bite, a homeless charity based in Edinburgh.
The purpose of the Village is to offer the right support, living environment and opportunities for someone from a situation of homelessness to become an independent member of society.
Photos: Alan Simpson