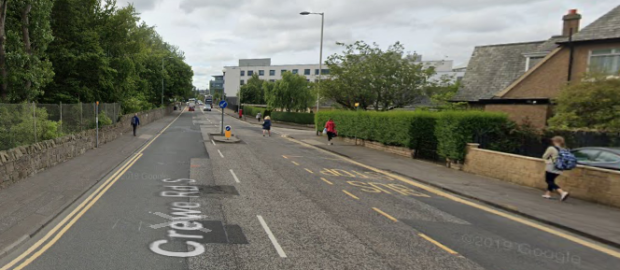 Work will start on implementing a designated cycling lane on Crewe Road South in the coming days as part of measurers to improve access to the Western General.
The work is part of the city-wide project to help pedestrians and people using wheelchairs, prams or bicycles to physically distance.
Transport and Environment Convener Lesley Macinnes said: "We're working quickly to deliver an ambitious package of measures to help people continue to walk, cycle, wheel and use public transport as we navigate our way out of this unprecedented situation.
"Of course, we want to get these interventions on the ground as quickly as possible and there's a lot of work going on to deliver temporary changes within tight timescales.
"But we're also involving stakeholders in that process, including active travel and equality groups, to get designs for local schemes right, which takes a little bit of time.
"It's clear that there's a lot of interest in and support for our plans, demonstrated by the many suggestions we've received via email and the Commonplace tool.
"I'd like to thank everyone who has had their say so far – our dedicated team will continue to work through these ideas, building on them where we can."
More adjustments will be rolled out in the coming weeks.