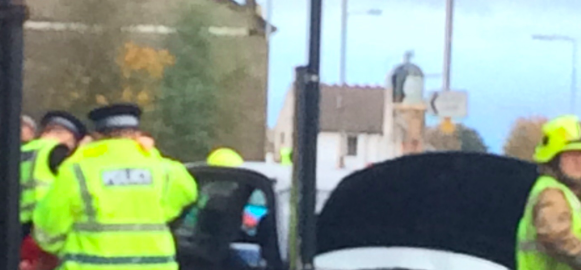 An unusually quiet road in Granton was swarming with emergency services on Friday afternoon as car crashed into a bus stop.
It has been a bit too quiet on Lower Granton Road of late, almost two months without incident, so an accident was long overdue.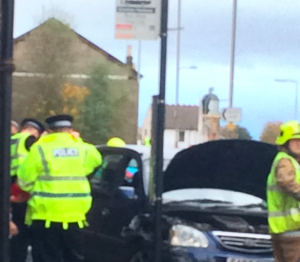 It duly happened around 5pm on Friday afternoon – a driver coming off of the Granton Square roundabout onto Lower Granton Road, lost control and collided with a bus stop on the opposite side of the road.
It was very fortunate that there was nobody at the bus stop or walking along the pavement at the time.
Police closed the road Eastbound –  Fire and Ambulance crews were also in attendance, with road fully reopened at 5.45pm.
Source: www.edinburghsworstdrivers.com