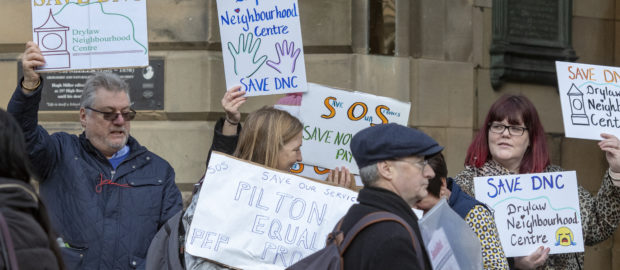 The City of Edinburgh Council has today set the budget for 2019/20.
Taking on board the results from extensive public consultation, councillors agreed a £1bn package of spending for the next financial year as part of a four-year Change Strategy.
Union members and members of the North Edinbrgh Save Our Services campaign protested outside the City Chambers.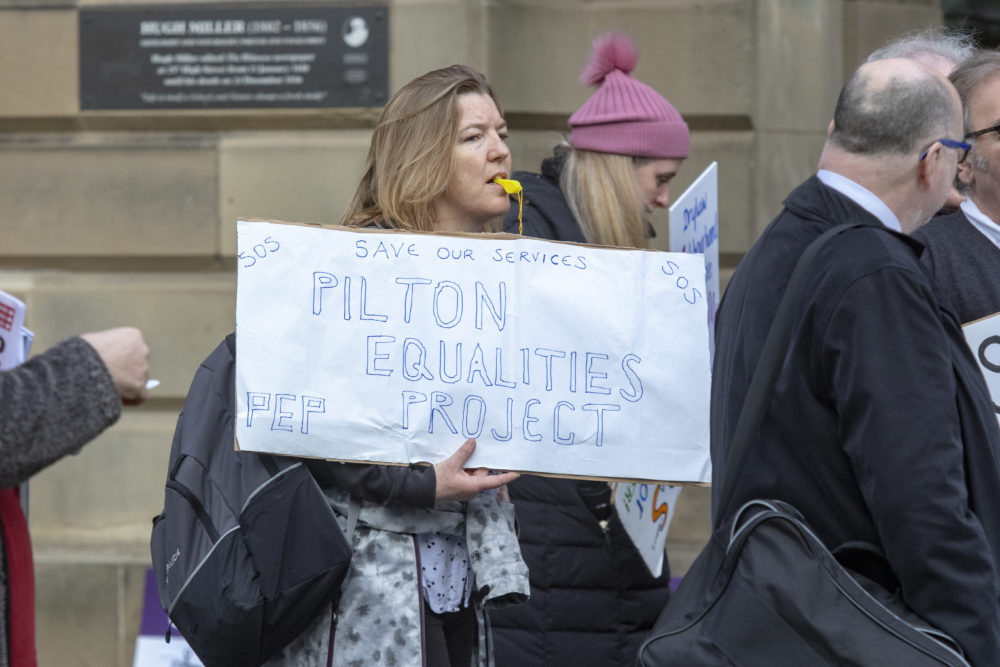 Designed to meet the changing demands of the city and its residents, the strategy targets the delivery of high-quality services, while maximising income, investing in prevention and early intervention and ensuring sustainable and inclusive growth.
Whilst making the required savings of £33m for the next 12 months, significant investment will continue in those services have residents identified as being most important.
All means to maximise income will also be explored, such as full cost recovery for major events and generating additional income from the Council's outdoor advertising contract, including tram stops.
Public engagement is a key part of setting the budget and more than 2,700 residents had their say between October 2018 and February 2019 on the four-year strategy and budget proposals for 2019/20.
Local activist Willie Black spoke ahead of the council meeting, he said "Our campaign is to protect vital services that are needed. I think all projects are being attacked but North Edinburgh has had a larger propotion of cuts.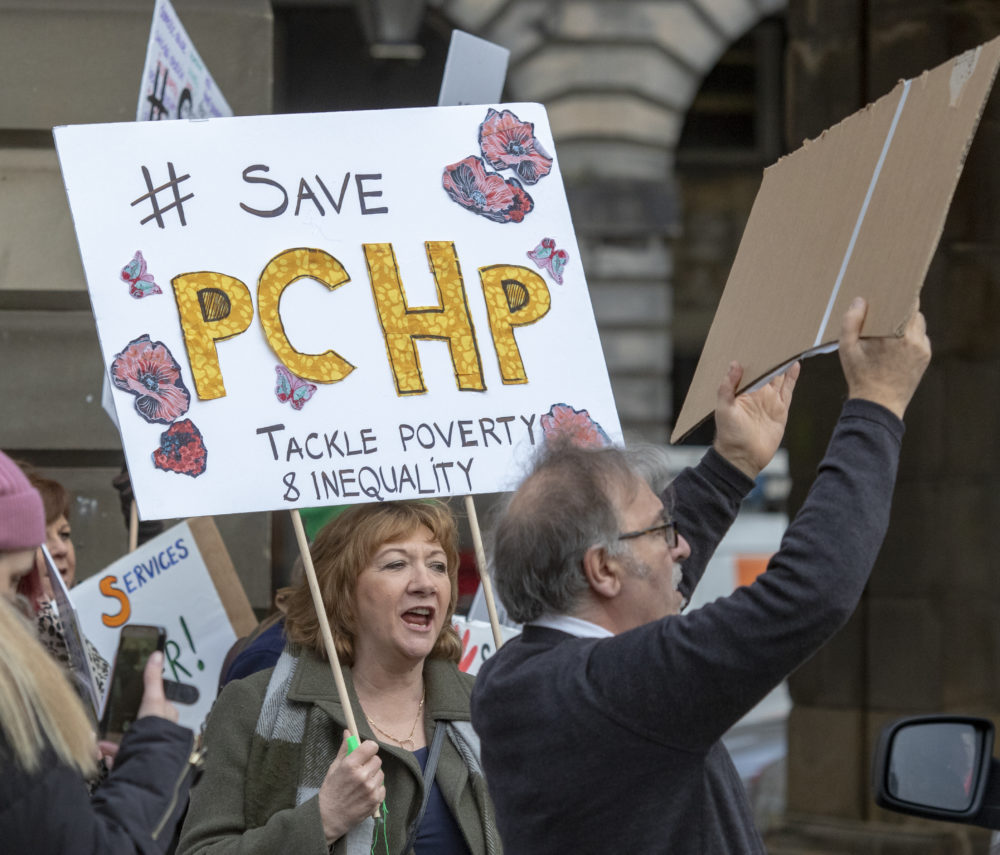 "In our area we have been cut around £600,00 per year and I can't see the same cut anywhere else.
If the most vulnerable children in this city cant be protected then we're in a desperate situation. Enough is enough, we need to fight back."
Cllr Cammy Day, Depute Leader, said: "When we launched our budget process back in October, we said that engaging with residents at every stage would be key. Thanks to their feedback, we have restored funding for primary school teachers in nurseries, provided transitional funding for Marketing Edinburgh and reviewed our proposals for Edinburgh Leisure, alongside continued funding for smaller sports organisations.
"We have also allocated additional funding to the Edinburgh Integration Joint Board to respond to increasing demands on social care and to support voluntary sector transition following the recent grants process.
"I'm pleased that, despite ever-greater financial pressures, we have once again set a balanced budget for the year ahead but we must continue to look forward and our change strategy lays out ambitious plans for the next four years – taking a strategic view in the interests of a growing and successful city."

The tax band levels for Edinburgh in 2019/20 will be:
A – £851.60
B – £993.53
C – £1135.47
D – £1277.40
E – £1678.36
F – £2075.78
G – £2501.58
H – £3129.63