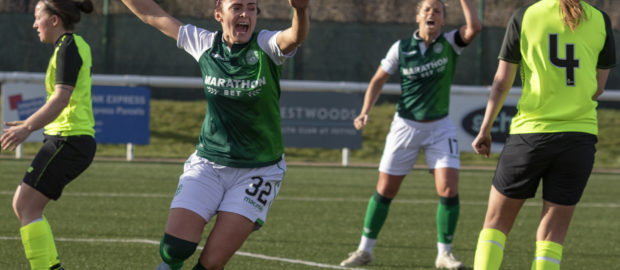 Kirsten Reilly scored twice for Hibs against Celtic to secure all three points of the East Road club in a tough match yesterday.
Celtic took the lead early in the game but a header followed by a 25-yard free kick which nestled in the top corner ensured a win for Grant Scott's side. 
Reilly's first goal came when she got on the end of a cross and her perfectly placed header left the keeper no chance. 
A few minutes later Hibs were awarded a free kick about 25 yards out, Reilly stepped up and curled the ball around the wall and into the top corner. 
After the game Scott said "This was a big win for us to get back on track."We know what we've lost and it's difficult to replace that kind of quality. 
"Jamie-Lee Napier has had a year of working with us and she's really stepping up. She's a leading player in the group.
"Kirsten is a wee bit older but under the radar really. She joined last year, grew into the season, and she's started really well this year as well."
Elsewhere Spartans went down 7-1 away to Glasgow City.